REAL SALES JOBS FROM HOME OPPORTUNITIES WITH GENUINE BUSINESSES OFFERING LEGITIMATE PRODUCTS
---
Looking for a full or part-time way to earn extra income working from home, we have many clients offering real business propositions and sales jobs from home opportunities. All you need is a laptop, telephone signal and the internet!
These types of home-based jobs are constantly growing and there are many new career opportunities for people that prefer to work in the comfort of their own home. Bookmark this job alert page and have access to the growing role of work from home jobs.
These are genuine hand selected sales jobs for home opportunities with proper sales partner relationships. You earn commission for sales, lead generation, or affiliate referrals that lead to closed sales.
No Multi Level Marketing (MLM) scams masquerading as businesses.
No up-front joining fee disguised as an investment.
No recruiting of new members.
No requirement to buy stock.
You make the sale – the company fulfils the orders – you receive commission!
Salesagents.uk is the leading online portal connecting people looking for flexibility, options and new ways to earn additional income with legitimate businesses having products and services to sell. Our team have selected all of our client's sales opportunities that are suitable for anyone working from home. We've brought everything together in one area to save you from wasting your time and having to do a job search online. Just check out our comprehensive job list below!
JOIN OUR COMMUNITY OF PROFESSIONAL SALES AGENTS AND GET TWO FREE EBOOKS GIVING YOU THE SKILLS NEEDED TO SELL FROM HOME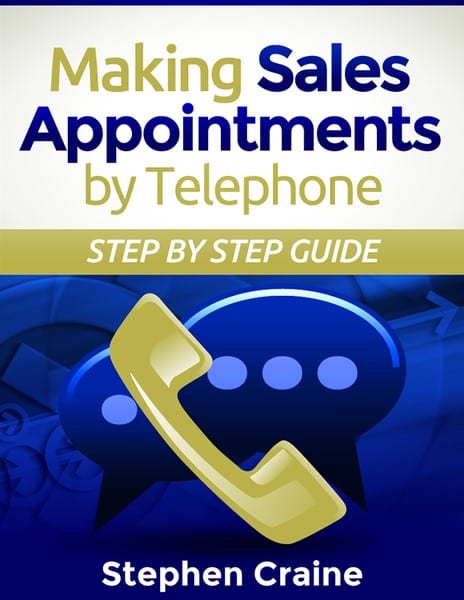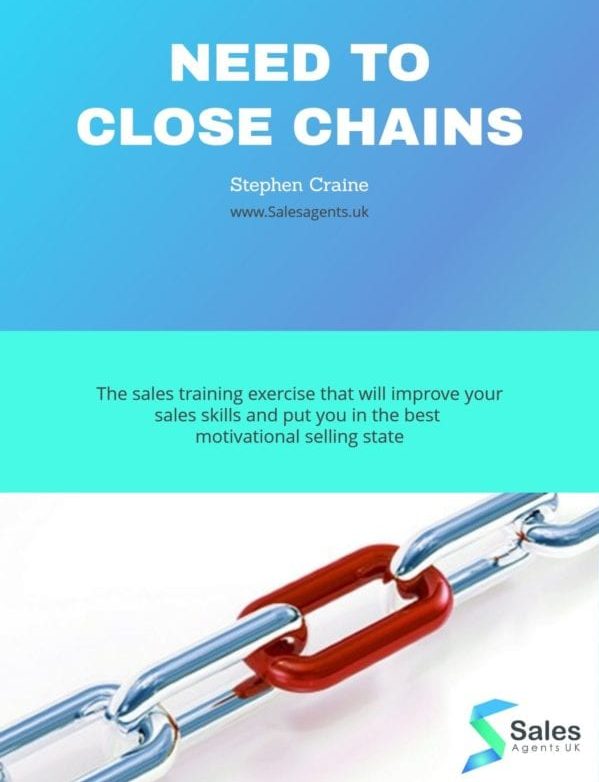 You also get many additional benefits as a member of Salesagents.uk.
Responsive companies are advertisers that are committed to respond to all applications.
WORK FROM HOME
---
How to find genuine sales jobs from home and avoid scams and false promises
Looking for a full or part-time way to earn extra cash working from home while avoiding scams, false promises, and expensive pitfalls? Learn from our years of experience connecting businesses offering genuine opportunities to independent salespeople, lead generators, and affiliates. No degree needed!
As a director at Salesagents.uk, I'm often asked if there are genuine opportunities that allow people working from home, part or full time, to earn a real income. The answer I give is emphatically, yes. There are businesses offering lots of sales partnerships where you can work online, make calls, and earn good money for sales, lead generation, or affiliate referrals. But, there is information to look out for in order to find the right opportunities and avoid a variety of issues.
The generic term for people working on a commission basis is a sales agent. You work independently, you are your own boss working your own hours from anywhere you want, and you are self-employed (not an employee). You can work around existing commitments and, because you work online or by telephone, you can work from any location with an Internet connection and telephone signal.
Many sales agents combine working as a sales partner for several businesses to create a portfolio of sales offers to increase their income and have a constant source of products and services in different industries for the markets they target. Just like with employed job roles, there are companies that understand the benefits of treating people fairly and offering good rewards in return for results, and there are businesses that don't.
Here are the most common questions we receive about sales jobs from home opportunities.
How much can I earn working from home?

Earnings as a sales agent are paid to you for results achieved, which are directly connected to the hours you work, the number of prospects you contact, and your talent at closing sales or qualifying potential customers.
Choosing businesses with products and services that are in-demand and that you can sell will also have a big effect on your income.
The more work you do towards the completed sale, the better the position you are in for earning. If the action you are paid for is a completed, closed sales order, you would expect more commission than for a qualified sales lead. Home job agents paid for supplying qualified leads should expect more per lead than an agent supplying non-qualified affiliate referrals. But also take the number of completed sales, leads, or referrals you can achieve into account. Referrals per hour may be a lot easier to gain than qualified leads and leads easier than completed sales. So do a little research and assess which option will potenitally give you the most income.

Commission is usually paid as a set fee per lead or as a percentage of the value of the sales order placed. The clients that advertise their sales agent opportunities with us at Salesagents.uk offer commission payments of between 10% and 40% of the value of the sale. They calculate the commission amount per sale they will pay by taking into account their margins, how easy/difficult it is to sell or find a lead, the length of a sales cycle, and other cost factors such as whether they supply sales leads or support you with marketing.

To decide if the sales commission being offered is of good value from your perspective, you should consider the following:

– How many closed sales, leads, or affiliate referrals can I achieve in a week?
– How many hours will I have to work to achieve these results?
– How much will I earn from these results?
– Is that a good, worthwhile income for the time and effort I am applying?

For a full working week of 35 to 40 hours working from home, it is reasonable to expect earnings equivalent to a good salary. Do not sell your services cheaply, especially if you have successful agencies already that prove your worth. Some of the highest paid sales people are self-employed sales agents working on a commission-only basis. They have built up their own business and have trusting relationships with networks of customers and contacts.

Earnings may be slow at first as you build up your client base and the portfolio of sales offers from companies. As your home working skills improve, your sales techniques will become more effective, your results will accelerate, and your income should rise. For an experienced sales agent working from home that has built a large customer base and has good products or services to sell, an income of £80k plus is realistically achievable.
What products and services should I sell?
Are you more suited to selling to domestic customers or business end users or retailers? This could depend on the hours you want to work from home. Here are some expert tips from us, hours free in the daytime are more suited to business sales, whereas if you have free time in the evenings, consider selling direct to consumers at home.
What do you know about? What are you interested in? What's your passion? Selling something you are already knowledgeable about can be a quick path to earning an income working from home. Having a ready-made network of potential customers could also help. Think about your hobbies, pastime, business interests. If you're employed, there may be opportunities linked to industry sectors that you have knowledge of and know well.
The technology sector is a fast booming source of sales agent opportunities. Opportunities in this sector are ideal for working from home, as the sales offer is either a service or a product where specifications and what it does are more important to someone than seeing the physical product.
There are businesses across many sectors with sales agent opportunities where you can sell online or over the phone (usually a combination of both). These are ideal for working from your own place, as you don't need to physically meet with the prospects. See the wide range of current opportunities suitable for working from home further up this page.
Working from home, who do I sell the products and services to?
Included in advertised work from home opportunities should be information on whether there's support for salespeople with leads or marketing aids. Apart from qualified leads, they could provide calling lists, details of previous customers, email lists, or enquiries from their website, exhibitions, or online groups.
You could be expected to find your own prospects. This makes sales or lead qualification more difficult, but remember what we discussed earlier about commission payments possibly being higher. You should be paid more per sale if you must find your own leads.
Sales to businesses (B2B) are easier to connect with than domestic customers (B2C) as their company details are online and you can connect easily using social and business media. Starting your own business page on Facebook and updating your profile on LinkedIn are other ways of attracting prospects. Closed groups and business pages, plus having your own sales agent website are great assistants. They are easy to set up and are a valuable investment for building a network of contacts for all your sales offers.
Consider the connections you have built up through your work, professional associations and clubs you have joined, and groups you interact with that share a common interest.
How to find a good work from home opportunity?
Work from home sales agent opportunities are advertised online, on the businesses' own website, on business and social media, and you may receive email marketing containing commission only type opportunities.
A good, legitimate work from home sales opportunity should have a presentation of the business, the products or services being sold, the target customer market, and who will be suitable for the opportunity.
There should be contact information and the real name of the business offering the opportunity. Be wary of adverts online with little details of the business asking you to leave a comment or send your contact details. What are they hiding? Who is the real company behind the ad? Are they genuine or another scam making money from recruiting members to teams?
Check out the company looking for sales agents and their business model. Ideally, they will be a company whose business model is to supply products or provide a service and you will be an independent partner providing a service for which you will be paid.
At Salesagents.uk, we specialise in connecting sales agents and businesses looking for independent sales partners. Many of the opportunities on our website are suitable for work from home sales agents, so we have brought them together in one space (above).
How to avoid work from home scams, false promises, and expensive pitfalls?
Genuine work from home opportunities should have a business model that rewards sales partners for sales, lead generation, or affiliate referrals, not for buying stock themselves or recruiting new members.
If you're looking for a way to earn additional income from home, be very cautious if asked to make upfront payments. Why should you pay out money to join if this is an equal partnership? Upfront payments are sometimes disguised as joining fees, an investment, or the cost of a marketing or sample kit. In reality, this is the commission that the person recruiting you receives. I personally would not want to start a new opportunity to earn money by making a payment to them.
You've probably seen online adverts elsewhere promising an easy way to change your life and make you financially secure!? They often include images of mansions, executive cars, travel destinations with the family, planes and millionaire's yachts. The easy way to spot false promises is when the focus is on getting rich quickly, rather than details of the business, the sales model, the tasks at hand, or the features and benefits of the products being sold.
The real business model for many of these scams, and the only way you earn commission payments, is by recruiting new members rather than sales of products. These are nothing more than pyramid scheme scams and the only people earning money are the ones at the top feeding off genuine work from home people looking for a way to earn extra income.
We are Salesagents.uk, the leading online portal connecting people looking for new ways to earn additional income with legitimate businesses having products and services to sell. Notice the difference between the genuine opportunities advertised on our website and the scams that are all over the Internet.