Our Vision
Our founding team believe in many things. Perhaps above all we believe in the freedom of top professionals to pursue their dreams. That's why we operate the world's greatest (and soon to be largest) community of independent sales agents, empowering top sales professionals to take the next step and unlock freedom, independence and greater income by contracting directly with the business community at large.
In doing so, we connect businesses with the world's greatest community of sales agents, enabling simple and scalable routes to market without the financial risks or limitations of direct employment.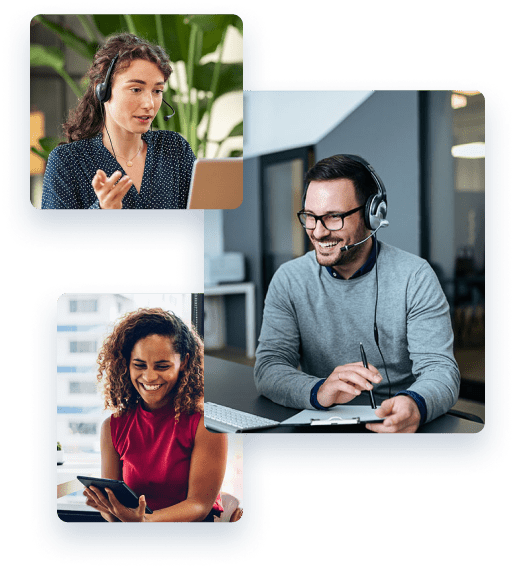 We Walk the Walk
We don't just Talk the Talk on growing our company through sales agents, we Walk the Walk and have built our own business using the sales agent, freelancer, and outsourcing model.
Our Sales Team are all commission only sales agents.
Our Sales Administrators are freelance service providers.
Our Marketing is looked after by a renowned service provider.
Our Website and Technical Development needs are outsourced to experts.
Our Head Hunters are independent professionals with their own businesses.
We can talk from experience about the benefits businesses can gain and the pitfalls to avoid when we help our clients find and work effectively with sales agents. Our sales agents and freelance partners are happy to share their working knowledge with clients considering selling through independent agents and sales people and SMEs thinking of becoming agents.
'At Salesagents.uk we know the sales agent model works because we use it ourselves.'
Our Team
Our experts brings decades of experience to the SalesAgents.UK team. We are thought leaders in our domains, experts in our sectors, wise, competent and resourceful individuals working hard to build the future of sales.
Our Role in the Future of Sales
In the past there were clear lines separating manufacturers and service providers looking for independent sales representatives from the sales agents using our portal to find sales opportunities.
Those lines have now blurred as sales and business partnerships combine to form a future that is more about connections and relationships than the old defined roles of business principal and seller.
The number of clients using our services to find sales partners has multiplied as more businesses look for low risk sales options. So too has the increasing number of SME businesses that as well as selling their own products have become agents for other non-competing products and services suitable for their markets.
Many of these SMEs have found new products and services on our Opportunities Page or have used the many resources available by registering as an agent Some go on to use our services to find sales professionals for their new product lines shown at Find Sales Agents.
Manufacturers and suppliers connect with agents.
Businesses that become agents want to connect with agents.
Businesses want to connect with businesses who will act as agents.
Businesses with a sales force want to connect with suppliers and become agents.
Sales agencies want to connect with business principals and work as partners.

'The Future of Sales Will be Based on Connections and Partnerships.'
Want to Build Your Sales Team Risk Free?