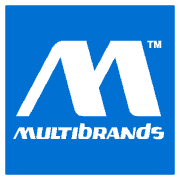 Industry
Consumer Goods
Company Size
51-200
Multibrands – International company within FMCG
If you are considering using commission only sales agents to sell your products and services to the UK markets read this example of how an international company attracts sales agents to their business.
For over two decades Multibrands has been researching and developing to create its own range of Fast Moving Consumer Goods that provide a value price for the consumer, and excellent margins for the B2B wholesaler.
Multibrands have a well-established distribution network with the centre of their operations located in the heart of the UK, which means they can guarantee a fast and efficient distribution service worldwide. With so many potential customers, Multibrands run an ongoing campaign with Salesagents.uk to find suitable commission only agents to meet the growing demands of their business. Vineet Porwal, Recruitment Executive for Multibrands, explains how the successful relationship works.
We received a good response to our advert for agents, with a high proportion of good quality applicants. We consider the service to be value for money and the quality of their service, to both advertising businesses and sales agents, reflects our own focus on high standards when dealing with both our customers and our agents.
We became aware of Salesagents.uk through their website, and because of the straightforward cost-effective services it was easy to try out their service and test the results.
---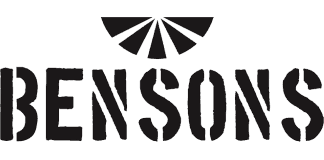 Industry
CLOTHING
Company Size
1-10
Bensons Workwear – Chooses Salesagents.uk to Find Sales Agents
Bensons Workwear, the high-quality clothing manufacturer, chose Salesagents.uk to find sales agents for their business expansion.
Bensons have an outstanding catalogue of products and range of services for sales agents to present to customers. Salesagents.UK used these benefits to create a successful managed advertising and promotion campaign to find sales agents:
Bensons extensive product catalogues.
Specialised products customised to order.
Their own factories and a huge manufacturing capacity.
Printing, embroidery and customised labelling and packaging.
Fully inclusive pricing with customs duties and shipping costs included.
And used the Bensons slogan of: WHERE STYLE MEETS WORKWEAR as a guide for the style of the advertising and online media posts.
Beni Moussa, European Sales Executive, Bensons:
Salesagents.uk promoted the range of services we offer to attract quality and experienced sales agents that meet our criteria for service and quality.
---

Industry
EYEWEAR
Company Size
50-100
Future Eyewear Group Wanted Sales Agents with a Passion for the Active Lifestyle
Future Eyewear Group don't just specialise in supplying protective sports gear for the active lifestyle market, their global team embrace the active outdoor lifestyle. They are passionate about skiing, running, biking, and other challenging activities, and they look for that same passion in their sales agents.
When they chose Salesagents.uk to help them find sales agents for their products, a managed campaign using social and business media, newsletters, mailshots, and paid adverts got their opportunity noticed by agents that met their criteria.
Henrik Gyllander, Global Export Manager for Future Eyewear Group Sweden, said:
I'm overwhelmed by all the applications we received. We are about to sign an agreement with a master agent, who will have 3-4 sub agents across the UK.
---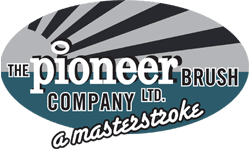 Industry
handcrafted professional grade paintbrushes
Company Size
1-10

Pioneer Brush Co. Ltd – In just 7 days we connected our client with 9 commission only sales agents
The Pioneer Brush company chose Salesagents.uk to find commission sales agents to sell their ranges of paint brushes and rollers to retailers. In the first 7 days our promotion campaign generated 9 responses from good quality, experienced agents.
What made this campaign work so well:
A good product, aimed at a defined target market, and a campaign by Salesagents.uk that gets sales opportunities in front of 1,000s of agents actively looking for new products and services to sell.
The campaign to find sales agents for the Pioneer Brush Co. started with an advert created by copywriters, was promoted by our campaign team, and seen by our community of sales agents who then responded.
Peter Samuel from the Pioneer Brush Co. Ltd gave us his feedback:
We are very pleased with the response. Some very good candidates who have experience in our field. We are doing interviews shortly but so far money well spent!
---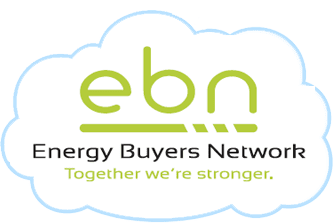 Industry
Energy, Utilities & Waste Treatment
Company Size
20
The Energy Buyers Network
Here at the Energy Buyers Network we assist our commercial clients in reducing their annual utility costs and utilise a mixture of employed account managers and self-employed "Energy Partners".
As it had been some time since we ran a recruitment campaign for additional "Energy Partners" we were unsure which way to go this time around, we eventually decided to advertise with 2 agent job boards for an initial 3 month period with a view to evaluating the results.
The process is very slick and seamless with Sales Agents UK, from the info I gave them they produced an excellent advert and it was up and visible within 48 hours.
The Results – Hands down Sales Agents UK have introduced the highest number and calibre of "Partners" who fit well with what we do and want to do going forward at the Energy Buyers Network.
I can only speak from our own experience but I would have no issue with recommending Sales Agents UK as a way of introducing your business and products to the right audience.
Ian Glasson – Energy Buyers Network
---
Industry
Toy, Housewares, Garden, and DIY
Company Size
1-10
How Direct Worldwide Ltd Found Their Ideal Sales Agents
Direct Worldwide wanted commission only sales agents sell their products to retailers in the Toy, Housewares, Garden, and DIY sectors. They used Salesagents.uk to find experienced agents with good connection networks in their target markets.
Salesagents.uk launched an online campaign with a full page advert of the opportunity on the website, written by professional copywriters. The advert was promoted by posts to their online agent community, chats in closed groups, newsletter and mailshots, and searches for suitable agents. In the first 11 days of the campaign DWW received 10 responses from interested sales agents.
Mustafa Inaler from DWW commented:
We at Direct Worldwide Ltd are very happy with the services provided by Salesagents.uk.
We met with the correct people efficiently and very quickly, we highly recommend Salesagents.uk to all companies.
---

Industry
global financial technology
Company Size
1001-5000

39 Applicants in Just 10 Weeks! For Sum Up, Sales Agents UK "Far Surpassed Our Expectations!"
Sum Up chose Salesagents.uk to find commission based sales agents to sell their payment processing card reader services that have no monthly costs or binding contracts.
Sum Up are an incredibly reputable and dynamic company whose clients simply pay a low fixed fee per transaction. A simple solution for anyone who needs to process cashless payments and doesn't want to be tied in to a contract with expensive ongoing fees.
Paying a small fee per transaction, rather than having a contract, is a very attractive proposition for small businesses and start-ups. It helps protect the cash flow of companies looking to scale up their sales and grow their business.
The Results of the Salesagents.uk campaign to find sales agents
In just 10 weeks, the Salesagents.uk promotional campaign generated 39 applications to their advertised opportunity.
Through Salesagents.uk's premium service, the Sum Up opportunity for sales agents was put in front of 1,000s of agents actively looking for new products and services to sell. Their community of sales agents clearly loved what they saw and responded accordingly.
Nieki Hashemi, the Business Development Manager for Sum Up said :
"At the beginning we did have a few applications that were slightly challenging to decide whether to work with them or not and understood this was part of the process. Within a short timeframe, we saw more and more quality applicants coming forward. Sales Agents UK told us they should be able to provide at least 5-10 applicants per month, I'm delighted to say the figures have far surpassed our expectations which we are really pleased about and impressed with!"
Sales Agents UK are the perfect option to ensure you attract the best sales people to your business. We achieve this through the proven process our dedicated team implement to consistently deliver for our clients.
If you are on the lookout for a fast and proven strategy to find high quality sales agents, click here to find out how easy it is to get started today: https://salesagents.uk/find-sales-agents/