On this page we collect guest contributions from independent sales agents in the UK. We publish both the good and the bad as long as it's interesting and something our community can learn from. It can be a story, an opinion, or anything else that provides an insight into the world of UK Sales Agents. If you have anything to contribute please submit the form at the bottom of this page.
---
The best way to grow together with an agent!
By Sarah Jane Straker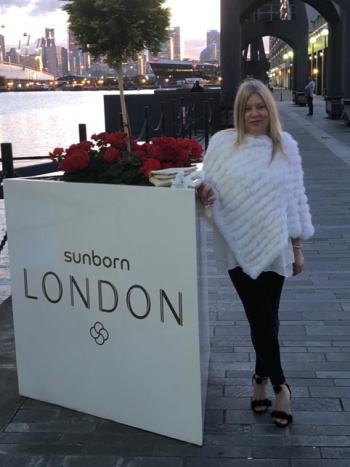 My name is Sarah my background I'm a classically trained pianist and musician.
I came into the industry 20 years ago and worked with my Father who owned our agency business at the time.
I worked for a company called Maxwell & Williams selling homewares into the UK.
The predominant thing about the company was they made the agent feel like they were very important gave them amazing training, product development and each day I was excited to invest in this company.
Our Director was driven, exciting and wanted the best.
He gave us great tools for the job, promotions, samples, training and was always very supportive and passionate.
We accomplished so much and still have fond memories working for the Director and the company.
I won Sales Agent of the year in a predominantly male environment of 10 agents I felt very proud to accomplish this and opened 20 garden centres in one year.
For me as agent this was the perfect company to work for.
The biggest thing I have learnt.
In the twenty years working as an agent I have learnt that the biggest thing is building a relationship with the company.
When a company takes time to get to know you and realise that without the tools for the job you will not get the best from a agent.
Typical Day!
My typical day is starting following up emails and Monday is always booking in meetings for the week, promoting the brand, talking to customers on the phone, putting through orders and selling!!
What is a agent looking for in a company.
As a agent I'm looking for an amazing company that has a great website, social media, price list, online brochure, samples, regular promotions, training, regular update, sales leads, good commission structure.
What puts off a agent.
The thing that puts off the agent the most is not having the tools for the job.
A company needs to think things through properly before taking on a agent, the basics price list, online brochure, thinking through promotions and all the things to make the agent motivated, both sides are investing in exciting times and can produce so much if you build together.
Most agents will say they are passionate about being an agent and the reason relationships break down when taking on a agent is the company doesn't take the time to update on new lines, create promotions, work out targets and team building and just no contact on both sides.
All agents are self employed and work hard to be professional and bring the best to the company.
When a company speaks to a agent for the first time.
When the company speaks to a company for the first time I would say be prepared, remember the agent has approached you and is excited about your business.
Let the agent know the benefits of working for the company commission structure, bonuses, maybe a small retainer.
Like any relationship the more you invest and build the trust and bond the harder the agent will work for you.
If you invest in your business I would say invest in your agent like your family.
Why agents love their Job!!
Most agents I have met over the years love the trade and just like me I think I will still be doing agency work for years.
I have met the nicest people working for companies and made good friends along the way!!
The companies I have spent many years with were the companies that were professional and really cared for the agent and that's why you work harder and produce more orders when you get that bond.
To all you companies looking for your next sales agent remember business is fun, exciting and you might just get that new agent that will bring you the success and achievement your company is striving for!
Sarah Jane Straker
Business Development Manager/Agent
---
Commission only Agents – Some misconceptions by principals
By Geremy O'Mahony
Employers tend to welcome Commission only Sales Agents with open arms from my experience, especially when it comes to new & untested products.
However, on a couple of occasions I've ended up promoting products and testing the market potential for FREE. In real terms, I've made a loss, as this has been on my time, travel, phone and doing coffees. Some Employers don't factor this in as they don't see how much effort is being invested on their behalf.
Focus group, PR and Market Research isn't a part of the remit of Sales Agents.
If companies are producing new innovative products, Sales is the life blood of that company. If there's no sales then there's no company.
Resistance & rejection dominate proceedings as buyers are presented with more products than their shelves can bear. Cynicism is their birth right. These hurdles are part of the sales process and overcoming them an inherent part of my commission.
As professional Sales Agents I think it's important to assert ones position with new Principles on initial contact, outlining clearly:
What Commission only means, what it includes and what the % charged represents.
Principals make more money with me, than without me. That's the purpose of hiring an Agent in my view.
A personal story
Let me share a recent story about a new Principal. We started working together in mid-October last year and I spent several weeks gaining a better understanding of the service on offer.
I thought it more beneficial to re-write his original sales proposal, as it was primarily 'techy jargon.' I then cold called potential customers.
The result was three face to face meetings with two potential leads, one of which was secured just before Christmas. The Principle invoiced the Client for a 50% down payment for the job on January 2nd – when I got my first commission cheque.
As of this writing, it's unknown when I'll receive the balance as it's now in the hands of the Principal to complete the project. Our contract together states payment when the client pays. Unfortunately, delays occur and when working with new Principals all the back ground checks and due diligence don't include what really happens day to day. In hindsight, we should have agreed a fee to re-work his sales proposal.
I don't know many Employees who are prepared to work 10 weeks without compensation for their efforts.
To build trust I (c.c.'d) carbon copied every sales pitch to the Principal, so he could see who I'd contacted and what was being offered.
As it was new and unchartered territory for me, I asked him to peruse my emails, so I wasn't making promises he couldn't deliver on.
Commission only work means exactly that – it is results based and paid. There was no guarantee I would get paid after those 10 weeks. That's the risk I'm prepared to take and the belief I have in my abilities.
As I don't share an office with the Principal I believe human nature dictates and it's easy to overlook the amount of work involved.
I know I can generate more business for this Principal when he delivers.
Why am I so confident and this isn't just sales spiel?
This is a high end client and an ideal calling card to other prospects.
Will the Principal make more money with me as an Independent Sales Agent than without me?
I welcome and look forward to future sales challenges as I appreciate the opportunities and freedoms working as an Independent Sales Agent bestows on me.
Geremy O'Mahony – Independent Sales Agent
Geremys background encompasses sales, marketing, distribution and licensing which can be adapted to most products and services. My clients are experts in their respective fields and can answer all the technical questions when they arise.
---
It's not all about the sales, never forget the marketing
By Neil Foss
When looking at new opportunities I always look for detailed info on where the leads/enquiries are coming from. If they want me to cold call and offer no support I pass.

Leads/enquiries are our lifeblood. I've rarely met a salesperson who liked generating business from any form of cold calling. Look for companies that generate leads from advertising, marketing or buying in info. Companies often forget that finding customers is the most difficult part. Without people to visit or sell to the best salesperson in the world can't earn any money.
So make sure you thoroughly discuss how these prospects are going to be generated. Does the company advertise or undertake other marketing activities? If they think their self employed sales force will generate prospects as well they are usually planning to fail. A good company will undertake activity and have a budget for it.
Sometimes they may plan to do some marketing or assist with finding prospects. It is important to discuss this in more detail. Make sure you have defined what your role will be and what they are proposing to supply for you. Sometimes a company may say they will pass on enquiries in your area. This is a very difficult proposal to quantify. If they are a startup or relatively new company there may not be very many enquiries in your area to pass on to you so you will really be doing all the prospecting yourself.
If they have a website make sure you have exhaustively looked at all the pages to see how well set up the website is and whether it is likely to capture visitors and turn them into enquiries for the goods or services offered. Always Google the company and try some relevant search terms to see if they come up in the results.

Some companies may offer stands at exhibitions or trade shows. You need to make sure they are taking responsibility for booking and paying for this and supplying stands and all literature etc. This type of marketing can get expensive and if you are expected to take responsibility for any part of it you need to think whether you are willing to put your own money into this. If they expect you to do this it really isn't a sales job it is a business opportunity and you should make sure all aspects of the contract between you reflect this e.g. higher commission rates.
In my personal experience many companies in startup and early days think they have a service or product that is so good people will just come running to buy from them. This never happens and the expectation that it will exposes their naïveté and lack of sales/marketing knowledge. Every product and service ever brought to market has needed marketing and selling.
I hope this article helps others sort the wheat from the chaff and avoid companies that put no effort into thinking about where the prospects come from and appoint salespeople and then sit back in the expectation they will generate all prospects as well as sell to them. I have often said to such people if I am expected to do all this why do I need you.

Never sell yourself short. Make sure you have covered the marketing before agreeing to sell.
Neil Foss
Neil Foss is an experienced sales agent. In this exclusive article he shares what he's considering when looking at new sales opportunities. This is real world advice for sales agents that are searching for new companies to sell for.
Do you have a story? Help other agents by sharing it.
You can submit your own contribution below or send it to [email protected]. It can be long or short, an opinion piece, a personal experience or story, an anecdote, some advice or a recommendation, or anything else you believe other sales agents and companies may be interested in.
Our copywriters are also available if you want someone to proof read or edit your piece.
We are happy to give you full credit (and link to your website/Linkedin profile) or keep your contribution completely anonymous. That's up to you.