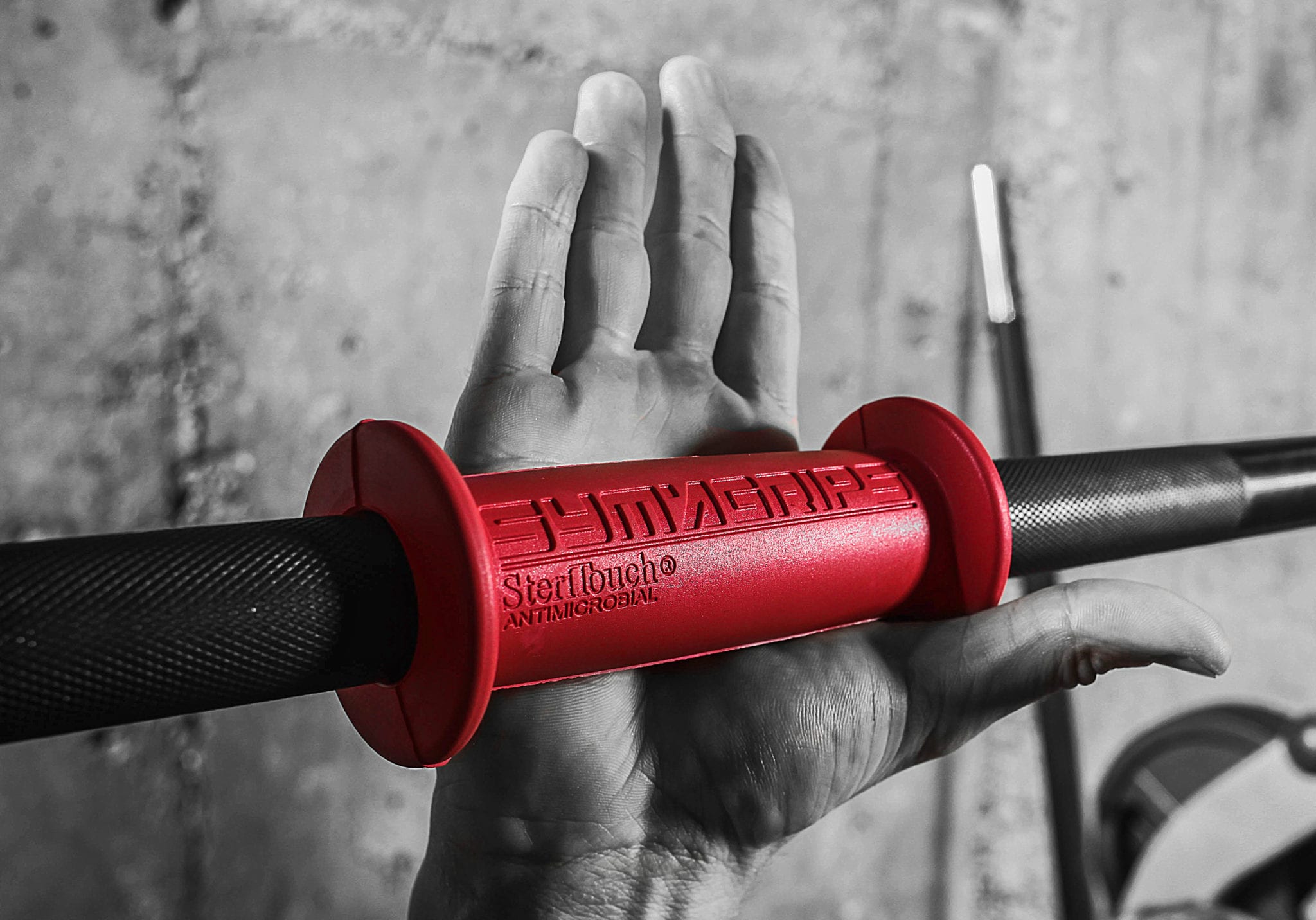 Location: Ireland / London / Midlands / North East / North West / Scotland / South East / South West / Wales / Yorkshire
Industry: Beauty & Wellness
Business Model: Commission-based / Recurring commission
Deal Size: £100 – £1000 / £1000 – £10000 / £10000 – £100000 / £100000 + / Flexible
Sales Type: Field sales (physical meetings)
I'm Jonathan, the inventor of Symagrips, a revolutionary handle grip for gym equipment, exercise machines, and a huge range of other applications where handle grips can be used.
Everything related to Symagrips I solely own, from the patents to the tooling, which is based in a UK factory.
From an idea formed while working as a professional personal trainer, the Symagrips group now has worldwide distribution capability and a team offering full customer service support to sales agents and customers.
Symagrips has already proven to be a potential top selling product to many different types of customers and now we are offering sales agents the opportunity to join us.
As well as numerous uses in the gym and exercise sectors, Symagrips has applications in the medical sector and has great PPE properties to meet the demands of the current and post virus safe working practices in many industries.
This is a great product for all agents with contacts in the sports, health & wellbeing, medical equipment, and PPE markets. Plus, there are new products for new markets currently being developed.
The Product – Symagrips
Symagrips is an exciting new product that has global appeal. The hand grips attach to barbells and gym equipment protecting the user from illness and injury. Every gym worldwide will now be looking to show they are fulfilling their duty of care to customers in light of the corona virus pandemic. Symagrips help to meet those requirements.
Symagrips can be sold directly to gyms as a revenue generating product in a bundle package, and to individual end users through a range of retail outlets catering for the sports and fitness markets.
Great opportunities to sell into many other sectors anywhere an antimicrobial shield is needed to help stop the spread of bacteria and viruses.
Patented award winning design
Based on bike handlebar grip technology, Symagrips are a game changer for any gym enthusiast, offering unsurpassed levels of comfort and technique enhancement to a plethora of gym equipment.
SteriTouch® Silver ion technology
Made from cutting edge, antimicrobial rubber infused with SteriTouch® Silver ion technology that forms a barrier between the user and the equipment. SteriTouch® antimicrobial technology, protects the user from gym dirt, germs, viruses, and infection. No lost downtime, just perfect reps with perfect grip every time you train.
Optimise your workout
Workouts can be optimised to build a bigger more balanced physique. Achieve more muscle activation from bracing against the discs during pull/push movements. Symagrips give you grip, control, and balance in the gym. Assert optimal control over every movement.
Bike grips on a barbell
What's the difference between bike handlebars and a barbell? Answer: very little, they are both cold tubular steel. Symagrips give you the same level of comfort and support that every bike has. Because of this, you will build more muscle with improved balance and alignment. More mass, better symmetry, less risk.
Designed and built in Great Britain
Designed and manufactured in Great Britain. The brainchild of one of the UKs top personal trainers and product inventor. They have been obsessively created using the highest quality cutting edge materials with meticulous attention to detail. Symagrips are by far the superior gym grips on the market.
The Target Market
Originally Symagrips where designed as a gym product for attachment to different equipment at the gym. Offering perfect technique comfort and protection. Now in light of the corona virus pandemic they have a much wider appeal. Symagrips can be attached to wide number of items including shopping trolleys, door handles, wheel chairs etc. basically anywhere you want the added protection from bacteria and viruses.
The target markets are:
Gyms and the gym equipment industry.
End user gym and keep fit enthusiasts via retail outlets.
Large retail and independent store chains.
Hospitals and medical facilities both NHS and private.
Food industry – manufacturing and restaurants.
MOD ( new recruits can be issued a pair as part of their kit)
New products are in the pipeline aimed at this wide range of potential customers.
Ideal Sales Agents profile
We are looking for sales agents and agencies that can present this product to the target markets in the UK and worldwide. Ideally you will have a network of customers and contacts in decision making positions in one or more of the above sectors.
In light of the corona virus pandemic, the gym industry and all other industry sectors now have to step up their hygiene procedures and take al possible steps to protect staff, customers, and visitors. Symagrips helps them to achieve this.
We are looking to move quickly and want to talk to experienced agents with the right contacts. Use the Apply button below to open a conversation with us and include your relevant sales experience and your current sales activity.