Sales agents are usually described as people or companies who sell products and services on behalf of a business principal. Agents are then rewarded by a commission payment for the sales they close. They are self-employed and cover their own day-to-day expenses. This means that businesses working with sales agents pay for results only. Therefore, they don't have large overheads of salaries and employee running costs.
This description is a good general overview of a traditional sales agent's role. Lately, the agent roles have developed. Now there are many types of sales agents offering a great range of benefits to businesses like yours. Here, we describe some of the various types of sales agents that we have found for our clients and the benefits and services they provide.
Let's start with the role of the traditional sales agent.
The Traditional Sales Agent
A traditional sales agent sells products and services on behalf of a manufacturer, supplier, or provider. The business entity pays the sales agent an agreed commission based on sales numbers or the revenue from sales.
Sales agents do not usually buy or hold stock, they are not a wholesaler. They represent a business and act as a middle-man for that business. The sales agreements are made between the business principal and the customer. Consequently, the principal fulfills the orders that the sales agent acquires.
Agents tend to work in particular sectors and can have a very valuable list of customers and contacts. The most noteworthy benefit to business principals using sales agents is that it speeds up the sales process as it reduces the need for cold calling. Even more, it increases the sales results compared to employing new sales staff that have to build up their prospect databases.
Another major benefit is; only paying for sales and not salaries, although it must be remembered the commission must be at a high enough level for the agent to cover their cost and make a living. Sales agents require far less management time, administration costs, and support, than employed sales staff. Their motivation is always high because they only get paid for results.
Traditional sales agents are what the majority of our clients are looking for when they use our services at Salesagents.uk.
Other types of sales agents
As sales is developing so is the sales agent business model. There are now a  number of other common types of sales agents. Outsourcing is a business trend in general and you can now outsource your sales operations and only be charged for the results the agent delivers.
Let's go through some other types of sales agents,
Sales Agencies
Sales agencies work in a similar way to sales agents, but instead of being an independent sales person they are a company offering sales agent services. They can be a group of agents that are working together to offer a sales service to businesses, or an agency that has its own employed sales teams. Think of the service an agency offers as outsourcing your sales force. It can be very cost-effective, especially if you are based in another country and want to target the UK markets but don't have an infrastructure in the UK
Businesses Acting as Sales Agents
An existing business can also act as your sales agent. If you have a product or service that fits with what another business is selling, that business could become your sales agent in an agreed geographical area or even the whole country. They may already have an existing UK sales force and will simply add what you supply to their sales offers for their customers. You will certainly benefit from a low costs sales operation and they will gain commission payments for what they sell.
Consultants
Many business consultants act as sales agents. Above all, they advise their clients on which B2B services to use or products to buy for their business. Consultants that have relationships with product or service providers can be a rich source of sales, particularly when selling products and services of high financial value.
Selling Through Online Sales Agents
Traditional sales agents usually sell face to face with prospects and use the telephone a great deal. They may use the Internet for some marketing actions, however they are not generally online marketing and sales experts. Selling online is a speciality, a skill that is learned through training and experience. If you want your product or service to be sold online, you need to connect with sales agents that are online sellers.
The relationship with online sales agents is just the same as with traditional sales agents. The agent sells the products and earns a commission from the sales. There are some sectors where online sales are very lucrative, for instance: Products delivered electronically, the gaming industry, and software and app sales. An online seller or marketer, with an existing online presence that already attracts customers, can offer a fast route to market and very flexible options for selling. To summarise, online sales is often overlooked when it should be considered at least as part of a sales strategy.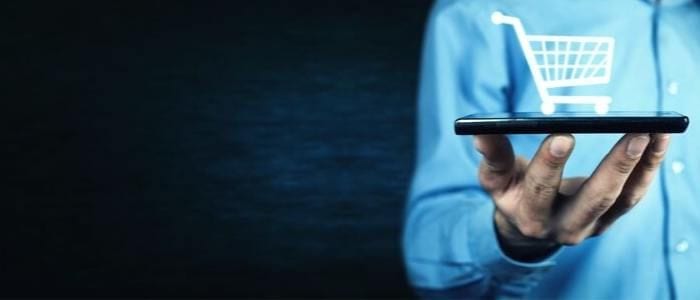 Affiliate Marketing
The affiliate marketing and the online selling are very similar. Affiliate marketing is usually an automated process. The business principal gives the online marketer a link that they use on their websites and other online places to send potential customers to a sales or other landing page. Business principals often have marketing copy and images created for affiliate marketers to use. The affiliate persuades prospects to click the links supplied by the business principal and are rewarded for sales, leads, or visits to the principal's pages.
Sales Leads and Referrals
Lead generation services can be a great way to get qualified leads for your sales team. The qualified leads will keep the team in front of potential customers making the most effective use of their sales time.
There are many options for lead generation. You can hire an agency that offer telemarketing, online contact, and lead qualification. You can advertise for self-employed lead generators or pay sales agents for leads they generate for your products and services as they meet with their customers. The options are many and you can advertise for agents to lead generate in whichever way suits your needs. At Sales Agents Ltd we use lead generation activities to support our own sales efforts. You can read a detailed description of our sales strategy here.
There Are Types of Sales Agents to Meet All Your Requirements
As well as the above examples, there are sales agents willing to be flexible. As long as you have a sellable product and offer good terms they will work in addition to your business to meet whatever requirements you may have. In that way you will be able to sell your products and services to the UK markets.
At salesagents.uk we can help you to find all types of sales agents, from traditional sales agents out in the field, to lead generators and online sellers.
Faqs – Types of Sales Agents