In this article we touch on the Sales Agents economy during a pandemic, the highs, the lows and the lessons. Is everybody in this together or are we to navigate the waters ourselves?
Gold rush
If your sails were lucky enough to catch the PPE winds then your life could have changed considerably with lucrative deals filling the supply shortages, hooking in to government tenders and basically naming your price for masks and gloves that everyone desperately wanted.
At the initial peak around June 2020 airlines were removing seats from their planes to fulfil requirements because shipping was too slow. Aviation specialists said they had never priced a cargo load based on volume not weight. Pallets were removed because they took up too much space, which lead to some interesting methods of loading and unloading thousands of loose boxes of nitrile gloves!
It goes without saying, some industries have profited massively from the pandemic.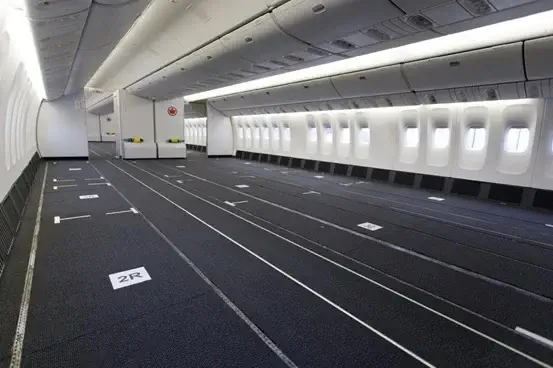 It's a cool, cool summer
Nevertheless while the PPE and logistics world was red hot, other industries were going ice cold. The novelty of being stuck at home was wearing off, businesses were stagnating and peoples' habits were changing. The hospitality industry was left far behind with restrictions on seating (and standing!) as well as capacity, time limits etc.
Sales people could no longer check in with their local pub, salon or restaurant as they weren't allowed in the front door, and, half of the employees were no longer there. Not to mention the live events industry that went in to a complete shut down. This obviously affected the supply chains dramatically and the employment that goes with it.
As the lockdown began terms of communications changed, I had to email more than telephone call also the face to face contact, making an appointment, gone!

Ian M – (Manufacturing & Industry, Medical / Pharmaceutical, PPE, Retail & FMCG)
Adapt or don't
Retail had a bumpy ride and had to innovate to accommodate health and safety as well as a huge surge in online ordering and delivery. Yet, still sales people (especially those self employed) had to try and find ways to get in touch with buyers and account managers to keep things ticking over.
Offices and warehouses were empty and so stopping in for a coffee and a catch up was no longer an option. "I sent 30 Premium 'In Mails', ask me how many replies I got…" is common feedback from sales agents (the answer is zero). Regular e-mails are not responded to or it's 'I am currently on Furlough…' And getting through on a mobile phone is like a direct line to the White House.
Whether it is because buyers have become complacent or are having to source products in different ways it seems there is a real danger of stagnation if the buyer/seller relationships drifts further apart.
Sales people keep industries on their toes. Keeping up with new trends and products makes for healthy industries and offering advice and giving good service makes for loyal relationships. It seems now more than ever relationships are paramount and people have become a lot more personable in business.
…In my case I was representing a company that was just about to enter the UK market, most places didn't want to start something new, the market became unknown to them even though they had successful business for a number of years.

Ian M
Home-turf is where the heart is
And as much as things have sped up, they have also slowed down. With lock downs, travel restrictions and closure of industries there has been a lot more room for hobbies, exercise, family time and occasionally out right boredom. For most the 9-5 workday has become a working from home lifestyle, for some an extended furlough holiday and others a hand out from the government. But for those self-employed and in sales, it's been a time to evolve or fall behind.
The home improvement industry has grown from strength to strength as well as the booming world of home office supplies and the all important kitchen accessories, who didn't buy an air fryer or a bread maker!?
From DIY to terrace room add-ons, electric standing desks, headphones and ergonomic chairs… companies that were able to adapt quickly have faced a surge in demand and if you were lucky enough to sell in the industry you would have done very well, financially.
The key to success here has no doubt been online platforms, Omni-channel ordering, telesales and ability to deliver. The home has become the new competition ground for sales.
On the other hand there is also a definite trend in supporting local and sustainable: farm stalls, independent grocers, 'stay-cations' and 'greener alternatives' have become increasingly popular as people get to know their hometowns and villages again.
As a result of this the sales of bicycles, e-scooters, pet products and outdoor gear have gone through the roof and locally sourced products are key words that consumers look for.
I needed to convince clients about testing their market with small volumes of items and help them with better marketing tools especially for those online sellers.

Ash G (Automotive, International Experience, Online, Sport / Outdoor, Supermarkets, Telecoms)
Delivered by when?
Another sector to take in to account and something that all sales people can relate to is logistics and supply; 'When is delivery expected?' In April 2020 for the first time ever the price of oil was negative as most of the world was stationary. Fast forward to the nearly the end of 2021 and there are ports and oceans around the world log jammed with vessels and no sign in site of clearance of the bottlenecks as well as lorries unable to move due to a shortage of drivers.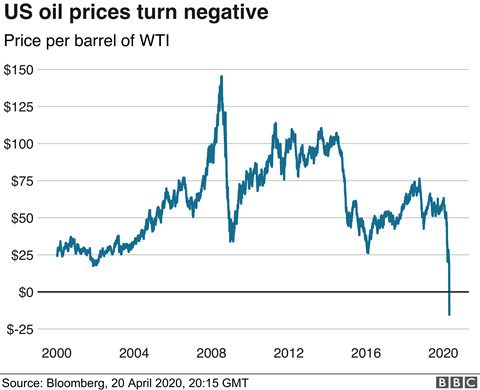 Are companies being realistic in their expectations of delivery (internally and to their customers) or are they making promises they cant fulfill. Will the booming online orders slow down as products sit stationary, once again?
Rapid changes in consumer behaviour, challenges in establishing contact with buyers, an online boom, increased local footprints and supply shortages have been identified. So, where does this leave self-employed sales people?
I was wondering if I had got to market earlier would this be any better or perhaps the market had slowed-down to a point of less purchasing and was waiting to see what happens next year.

Mark F – Retail, Central London
Reset the sails
Be it working from home, working part-time or only a few days on the road, it is up to the individual sales person to take stock of where they are at, what their skill set is and how quickly they adapt to the changes. As companies need to adapt to the ever-changing climate, there seems to be uncertainty of job security while at the same time plenty job openings.
Does your sales repertoire depend on imported products that require long haul transportation? Perhaps there are smaller local companies looking to achieve more moderate sales targets that are achievable and sustainable.
So in this climate what do you do? Perhaps you offer sale on return, which is unsafe territory… I am trying to find local businesses to work with.

Ian M
Written by Graham Weakley – Salesagents.uk copywriter, head hunter and business developer.