From which country do the UK import the most? Not surprisingly it's China. But you may not know that Germany is in a solid second place. Handsomely beating the likes of the US in third place.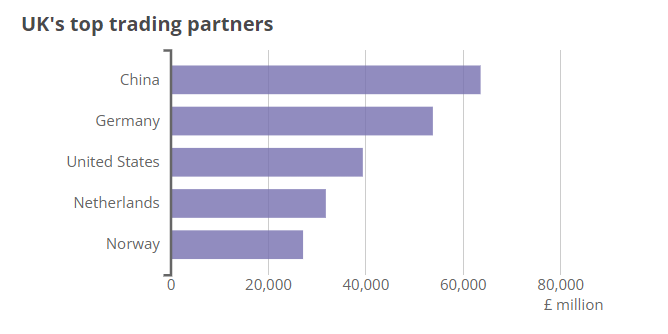 Lucrative opportunities for agents and distributors
German products have a track-record of selling well in the UK market and short and well-established trade routes making the logistics easier.

Several German companies see UK as one of their most interesting export markets and need an agent to represent them in the British market.

It will often be highly lucrative opportunities where you potentially can get agency rights for the entire UK – and have an acting role as UK Country Manager. There are also great opportunities to work on a distributor model if your company has the resources necessary to take on such a role.

If you speak German or at least have experience with the German business culture you will have a huge advantage. If so be sure to register below – and we will let you know as soon as a new Germany company are looking for a UK representive.
You can also check out some active opportunities right now:
Sorry, no posts matched your criteria.
Don't miss the new opportunities from German companies. Register today!
Fill out the form below to register a profile on our website. You can choose if you want to make your profile visible for our clients or just to the Salesagents.uk team. The main point is that we'll add the tag "german" to your profile so we'll notify as soon as a new opportunity that matches this criteria appears.
We won't spam you. You can choose to sign-up to our general newsletter to get information about other opportunities. But if you don't sign-up to the newsletter you will only get customized notifications. These are sent manually by our team and we'll strive to only send you relevant tips.
You can edit your profile or cancel your membership with us at anytime.
Our job is to match you with new income opportunities within the area that you are interested in. Feel free to reach out to us at anytime if you have any questions and you can expect a prompt response.
The membership fee is £7 monthly.
German company looking for UK agents or distributors?
Contact us and include some information about your company and products. We can help you find the ideal sales partner for the UK market. One of our account managers will get back to you with information and a suggestion shortly thereafter.