Hello,
The "gross inconvenience" of Covid-19 has closed a number of business doors, created redundancies and reduced hours of working pay.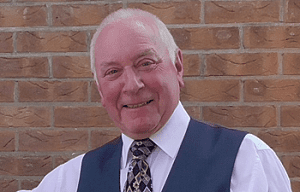 Please note, I said "gross inconvenience" and not the end of the world. Why?
Because there are doors open to anyone who is prepared to take action and re-adjust for the future.
One door in particular is that you could obtain instant employment as a Sales Agent.
Now before you run away and say things like "I can't sell", I will prove to you that such comments are often far from the truth.
One of the most expensive things that many of us have sold is our own House or our own vehicle.
Guess what! On that occasion, don't tell me you never bothered to get the house really cleaned up whilst waiting for a prospect buyer. The smell of coffee, the sweet smile of "Do come in", your superb attitude when showing them around.
Don't tell me that before the car buyer came along you didn't bother to really clean that car like never before, so much so, that it made it almost unbearable to sell! Sure you did!
When you first met your partner – You were selling yourself.
So let's get real now. Do you have a hobby or interest? You can adapt your experience of either into becoming a sales agent for a business that sells the products or services that relate to your hobbies or interest. There is no excuse not to take action.
Too old? Back against the wall? Don't try that one!. This coming November 2020 I will be 77 and I am as busy as ever. If I can do it, so can you. How? Because I am here to help you.
I have been a self-employed sales agent for over 30 years as well as being a qualified Life Coach, Management Trainer and Business Development Consultant.
For me it is a privilege to be associated with Sales Agents UK. My work involves helping to secure sales agents for companies who are looking to expand their sales force. Self employed sales agents are fast becoming a much greater need than salaried people.
As a Sales Agent you can enjoy complete independence with an uncapped earnings potential.
In the face of adversity, business continues on the telephone and by video link.
Telephone skills and techniques are different to those used at face to face meetings, so I have arranged with Sales Agents UK an exclusive customised private & confidential 1 to 1 Telesales Training Program that is being offered at a generous discounted rate for registered Sales Agents and Company Principals. Having completed the Course, besides having gained the experience, you will receive a certificate of competence that can be included with your c.v. You will require a promotional password to enjoy the discount.
Meanwhile, scan through the adverts in the "Opportunities for Sales Agents" section.
You could easily find that you could be starting work immediately.
I wish you every success for a brighter future.
Make it happen!

Regards
David Fenton
Email; david@salesagents.uk
Website: www.videolinksalestraining.co.uk