There are many similarities between administration for employed sellers and sales agents and external sales channels, but there are also a few things you need to be aware of if you haven't worked with sales agents before. In this article we discuss the following topics that are important for companies looking to succeed with agents and external sales channels:
Sales Support
You do not have to support sales agents, and other external sales channels, with sales leads, or marketing materials. However, the more support you give, the more success you can expect from the sales agents. It is also good practice to discuss the levels of support you will offer and include them in the sales agent agreement.
Feedback and Discussions
Employed sellers require regular appraisals, feedback on performance, and assessment of training needs. Working with sales agents you are not obliged to manage them in this way. It will be very beneficial if you can schedule regular 1 to 1 feedback discussions so you, and the agent, can discuss results, sales activity, and make suggestions on how to move forward.
Feedback can be very motivational for the sales agent and recognition for successes is always welcomed.
Management v Collaboration
You have to be aware that you are not the line manager of the sales agent. An agent is self-employed or has a separate company, and there is an agreement in place between two basically equal parties.
Suppliers should therefore give sales agents a relatively free rein. For example, you cannot expect to set the working hours of a sales agent.
Agents often work for several different companies and present your sales offers alongside other principal's offers.
If a sales agent is too sick to work you should not ask for a medical certificate. You also cannot put agents through your company's internal processes for dealing with conduct, sickness, or performance issues. Think of sales agents as an external business partner that you collaborate with, not a member of staff that you manage.
You can set minimum performance levels. You can agree on the minimum number of sales, or an amount of sales revenue, that the agent should generate over a set amount of time, and agree that failure to reach this level of sales could end the relationship.
Agree How You Will Work Together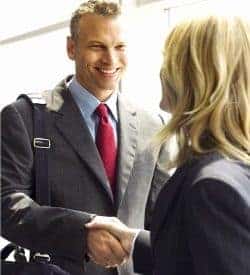 As partners, it is a good idea to agree how you will work together and put a structure for you working relationship in place. Both parties then know what is expected of the other and it can prevent disagreements in the future.
The agreement could include: reports the agent should submit, and how the administration of the sales orders will work. Also, be sure to agree what constitutes a sale for which the agent receives commission. Depending upon the industry and the business a commissionable sale could be:
When an order is placed.
When a signed contract is submitted.
When an order is delivered.
When an order is paid for.
Clearly state when you consider commission is payable and include timescales for payments.
Another recommendation is, don't be greedy. Don't make the mistake of viewing sales agents as cheap labour. Agents are often among the most professional sellers in your sector. They belong to the minority of sellers who rely on their own skills, and are willing to take a substantial financial risk, and rely only on sales commission to make a living. View sales agents as a cost-effective solution that is value for money, but definitely not a cheap alternative to employed sales people.
Be Honest with Agents and Build Mutually Beneficial Relationship
Be honest with your agents about the sales potential of the products and services of your opportunity. Build a worthwhile commission into your budgets and offer your agents a fair reward. This will motivate your agents and drive sales, which is good for both you and the agents.
The cooperation between a supplier and sales agent should lead to a win-win partnership, and a long-term relationship built on trust and respect that will be mutually beneficial to both parties.
Get More Information on Succeeding with Agents and External Sales Channels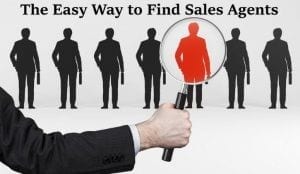 If you're considering having sales agents selling your products or services, we have published a book to give you more information and insights to help you find and succeed with sales agents and external sales channels.  Get your free copy of the book: The Easy Way to Find Sales Agents at: salesagents.uk/sales-agents-free-report .
To place an advert for sales agents with Salesagents.uk go to salesagents.uk/find-sales-agents and see the services we offer.