Myerson Solicitors is one of the leading Commercial Agency law firm outside of London. The team of both contentious and non-contentious experts is experienced in advising both agents and principals on the full spectrum of commercial agency law. Myerson has three experienced solicitors who deal with all commercial agent issues for salesagents.uk: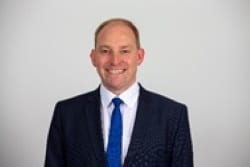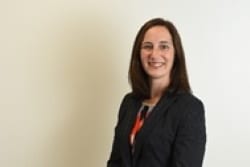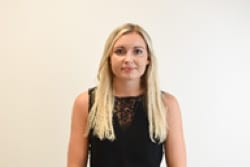 Commercial Agents Regulations

The Commercial Agents (Council Directive) Regulations 1993 (SI 1993/3053) ('the Regulations') implement the Commercial Agents Directive (86/653/EC) ('the Directive'). The Regulations came into force in England and Wales on 1 January 1994. The Directive itself is applicable to member states of the European Economic Area (that is, the 28 EU member states, as well as three of the four member states of EFTA (Norway, Iceland, and Liechtenstein)) and has been implemented in each jurisdiction by virtue of national law.

The Regulations give commercial agents significant rights that go beyond those implied under the common law of England and Wales. They include rights to minimum periods of notice and a right to receive payment on compensation or an indemnity basis on termination of the agency. A considerable amount of EU and UK case law has evolved since the implementation of the Directive under English law.

Given the unprecedented disruption to almost every facet of daily life in 2020, you could perhaps be forgiven for forgetting that the UK left the European Union on 31 January 2020 and is now in a transition period that ends on 31 December this year. During that period the UK continues to be subject to EU Law.

In these troubling times, with the 'perfect storm' of a global pandemic and the inevitable commercial uncertainty as a result of Brexit, the long-term future of the Commercial Agents Regulations is uncertain.
Will the Regulations apply after Brexit?

Under the European Union (Withdrawal Agreement) Act 2020 ('EUWA'), the Regulations are one part of EU legislation that will continue to apply as UK law after Brexit, but on a different constitutional basis. They will remain in force as "retained EU Law".

Once the dust has settled and the post-Brexit legislative landscape takes shape, the long-term future of the Regulations will be determined by the Government's approach to retained EU law. The Regulations will almost certainly be subject to scrutiny at some point in time in the future and may undergo modification, although they are unlikely to be singled out as controversial or a politically charged facet of EU law (such as immigration or human rights legislation), and given the long list of issues posed by the impact of Brexit and COVID-19, it is unlikely they will take priority.

The Regulations could be regarded by some as offering agents too great a degree of protection, and it is possible we may see Parliament taking steps to curb that protection in due course. However, if a trade deal is agreed on which sees an agreement whereby businesses in the UK and the EU are subject to a set of common rules or standards, the Regulations are more likely to continue in their current form.

If the UK opts for a 'hard Brexit' and severs all legislative ties with the EU, there may be increased pressure to repeal or modify the Regulations.
What does this mean for Commercial Agents?

Commercial agents are unlikely to be directly affected by Brexit, as the Regulations will continue to apply as retained EU law.
However, whilst the protections afforded to commercial agents after 31 December 2020 are unlikely to alter for some time to come (if at all), agents may be subject to indirect economic consequences of any deal with the EU, which are likely to impact a wide range of commercial practitioners. For example, any agreement in relation to the import and export of goods or the territorial considerations of manufacturing are bound to affect both principals and customers, thus influencing the role of commercial agents as a result.
It is still too early to gauge whether such consequences will have an adverse impact on commercial agents. However, agents can take solace from the fact that no substantial change to the protections they are currently afforded is to be imminent. With the global pandemic and the multitude of other issues posed by Brexit, it is safe to say that the Regulations will not be high on the Government's list of priorities in the short term, and it will take some time for any future substantive changes to take place.
Next Steps
If you need any further information, please do not hesitate to contact Myerson Solicitors on 0161 941 4000 or via email. You can also learn more about the Myerson Commercial Agents team here.