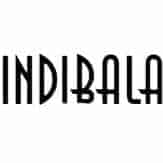 Indibala is a well established designer, manufacturer, and supplier of stylish, high quality women's clothing and accessories.
We offer sales agents a varied product range that is in touch with the latest fashion trends, and very competitively priced.
We are open to discussions with sales agents in a range of sales channels to target the markets in the UK, Ireland, and Scandinavia.