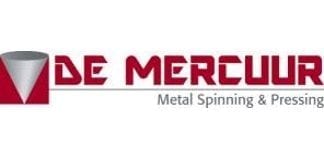 De Mercuur Metal Spinning & Pressing Bv are looking for sales agents in the UK with industry sector experience.
The principal is a well-established business with excellent products and has invested in the latest technology to ensure they provide high quality, competitively priced product ranges.
This opportunity offers the potential to add a product range that will complement existing sales agent portfolios.
Company name

De Mercuur Metal Spinning & Pressing BV

Phone

Website
The Company
De Mercuur Metal Spinning & Pressing Bv is specialised in metal spinning, deep drawing and 3D laser cutting.
Founded in 1952 and based in the Netherlands, we have grown into a fully automated and robotised company, and now supply more than 1.2 million units to customers in the European market.
We offer over 900 different, customer specific, semi manufactured industrial products to our customers in the European B2B market. This means we can offer a consistent range of products at very competitive prices.
In order to achieve our growth strategy, we are looking to expand our local sales presence in the UK through sales agents representing our company.
The Target Market
The markets we are selling to are very diverse. In general, all production companies that require our technology are considered target markets. Example target sectors include:
Automotive
Gas Exhaust
Ventilator
HVAC,
Machine
Medical Equipment
The markets are generally characterised by technical production companies which develop their own products through in-house engineering. We typically provide them with semi manufactured parts.
The Ideal Sales Agents
The ideal candidates will have excellent selling skills and a technical knowledge of the metal spinning and drawing or related industries.
Preferably, the candidate will already have their own B2B network of customers and contacts and the products and technology we provide will contribute to his or her existing sales portfolio.  Alternatively, sales agents could have an existing network of customers and contacts in adjacent industries, e.g. injection molding, as many of our customers use that technology as well.
To discuss this opportunity please contact Arjan Klomp, using the contact details below or the Dialogue Button.
+31654990400