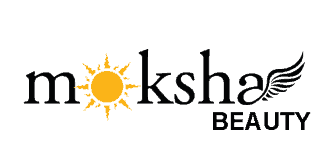 An opportunity for Sales Agents, Agencies, Telesales, Online Sellers, and Distributors to get in on the ground floor with a company in a niche market making hand crafted beauty products in the UK.
Website
The Company – Moksha Beauty
Moksha Beauty products aim to provide a relaxing and replenishing environment for their customers in the comfort of their own home. We make the enriching experience of a SPA both accessible and affordable to everyone.
Unlike other bath products, our products are hand-blended with essential oils. Essential oils are known not only to relax the body and muscles but are also very well known for their medicinal properties.
Currently there is a huge gap in the UK retail market for luxurious UK made bath bombs and bath salts. We are now looking for sales agents and distributors to work with us to fil that gap.
The Moksha Beauty Products
The products have already been tested in the market and have received some tremendous feedback. You will be selling luxurious, high quality bath, beauty and wellness products that have been handcrafted in the UK.
Our products are 100% Natural Bath and Beauty products including:
Aromatherapy Bath Salts
Luxurious Bath Bombs
Rejuvenating Soaps and Shower Gels
The Target Market
We are looking for sales agents and distributors with contact sand connections with decision makers in:
Gift shops
Florists
Card shops
Spas
Golf Clubs
Tennis clubs
Garden centres
Pharmacies
And 4 star and 5 star hotels/resorts with spas (privately owned). They can sell the products in their retail outlets and also provide in the rooms for customers to use.
The Sales Agent Role
We are looking for enthusiastic, self-driven and motivated Sales Agents, Agencies, Telesales, Online Sellers, and Distributors. Commission will be paid based on sales revenue generated.
Ideal applicants will have existing contacts in at least 3 of the specified target markets. We are a new company and have a lot of potential to grow in the UK, which means a lot of opportunity for the agent to grow with us.
If you meet the above criteria contact us to discuss this opportunity and how we can work together for our mutual benefit.