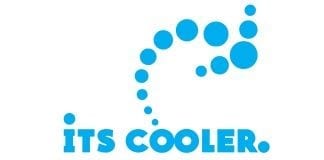 Are you  looking to be a part of something new and exciting?
Do you want a career with earning potential that directly correlates to how hard you work?
Would you like to see renewals on all sales and be part of a team developing sales into Thailand and Southeast Asia without making international calls or getting up at the crack of dawn?
If yes,!! we've got a great opportunity for you!
Website
ITS COOLER is seeking both part-time and full-time highly-motivated and enthusiastic sales agents to join our team in the UK. This is a rare sales opportunity to be part of a growing business in one of the most exciting and thriving markets in the world – Thailand & Southeast Asia.
Our Company
ITS COOLER is the newest and most innovative e-commerce sales platform. This luxury online department store specializes in fashion, electronics, homeware, beauty, and lifestyle products that bring the new and up and coming  brands from across UK, Europe and the United States into Thailand and Southeast Asia. Why this market area?  It's simple. There's been a sustained and rapidly increasing shopping boom within south East  Asia
Our goal is to offer Thai and Expat consumers the widest choice of products available without being restricted by cross-boarder payments, language barriers, and inward bound deliveries.
iTS COOLER removes the stress, worry, and frustration that often comes with buying or selling online, and our multilingual staff assists sellers and consumers every step of the way!
To learn more about ITS COOLER,  please visit  our website where you can see full presentations about iTS Cooler .
Your Role
As a Sales Agent, you will be provided marketing material and work to sign up manufacturers, retailers, and new up and coming brands in mid to high-end product categories who would like a simple and cost effective way to target the thriving market of  the Thai and Expat consumers   selling  through the iTS Cooler marketplace .
You are in the driver's seat when it comes to your earning potential! This commission-based role is perfect for those looking to extend lucrative offers to your existing customers and contacts who are looking to penetrate this exciting market where potential online sales will top $51 billion dollars by 2025. This is a great way to help your clients and yourself by increasing both  your sales partitional  and your customers   revenues and profits and to maximize their potential in the international marketplace.
The requirements for this role are simple.   You will need at least two years of sales experience and you should also have business contacts in both consumer and wholesale  sales. Lastly, our Sales Agents must be motivated, excited, and passionate about this this exciting challenge
Your Rewards
Flexible part-time and full-time scheduling opportunities are perfect for work/life balance
Ability to work alongside a Master Agent who will help you develop and build a strong and lasting business model with both new and existing customers
Fully automated dashboards to view your commission in real time
Strong monthly income potential with new agents earning £550 – £2,750+ per month (with potential to see commissions of up to £150k within three years)

10% commission on all retail banner advertisements
10% commission on all new and renewal memberships
2% commission on all retail sales
Ongoing repeat commission to build a growing business income
Bonuses up to £100k
To learn more about this exciting role, visit our website.
To apply, simply go to www.itscooler.asia and apply to become a Sales Agent. One of our recruitment team members will then be in touch. You can also call (02084218053) or e-mail (spencer@itscooler.asia) to learn more!
We are hiring just 50 sales agents to join our growing team, so apply today to ensure you do not miss out on this fun career.