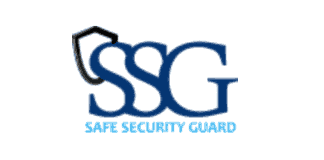 A leading provider of security services are looking for experienced sales people for commission only sales and salaried sales positions to target the UK business market.
A first-class sales proposition for many types of businesses and a much-needed service with cost effective benefits for sellers to present to potential customers.
Company name

Safe Security Guard Limited
Safe Security Services
Established in 2013, Safe Security Guard services provide a full range of security services throughout the UK to the Corporate sector, Construction sites, Retail establishments, Industrial warehouses, and all types of one off events.
With more than 1000 security guards in the company all fully trained and SIA licensed we are equipped to protect people, property, and assets for any type of business. Our approach to clients is to offer customised solutions to meet their security requirements and work in unison with their business.
Retail security and store detective services
Our retail security guards and store detectives offer retail establishments of all sizes a complete service to ensure security needs are met in all areas: offices, window displays, sales floors, warehouses, and parking areas. All our staff are trained professionals with years of experience in preventing shoplifting and theft by intruders, customers, or dishonest employees.
Sales agents will be able to present the benefits of the Safe Security services as cost effective and support their presentation of solutions with real figures and examples.
Close protection security & bodyguard services
We employ high quality close protection and bodyguard operatives with expert training and experience in all aspects of protecting our clients. The services are provided to offer protection at all levels for clients, families, visitors, whether on business or leisure activities.
The Sales Role
Safe Security are looking for experienced self-employed commission only sales agents, salaried sales representatives for hired positions, and affiliate sellers.
Professional self employed agents that achieve results can expect high earnings from a generous commission scheme.
The target market is extremely large and sales professionals with customers and contacts in decision making positions and experience of selling services will have a big advantage.
To find out more about the available roles, and to discuss the commission scheme or the salaried positions, please start a dialogue with Felix Nilsson at Safe Security.