Sales lead generation services boost your sales agent's results by getting them in front of more qualified buyers.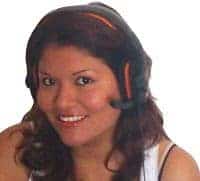 When you advertise your opportunities on SalesAgents.UK you will find highly qualified sales agents to sell your products and services. They will often already have an existing client base.
But all sales people, whether self employed sales agents or employed sales teams, will benefit from fresh, qualified, sales leads.
Sales agents are experts at presenting products and services to buyers, and closing sales to win new customers to grow your business.  By supporting them with qualified leads you are giving them more time to sell and they will spend less time making prospecting cold calls.
Support Your Agents and Teams with a Sales Lead Generation Service
If you're searching for telesales agents to provide your business with pre-qualified leads, or to set appointments for your professional sales teams to follow up, our Opportunities page is not the best place for you to advertise.
The sales agents that view that page are sales people who contact and usually visit potential customers to present products and services and close the sale.
There are many principals and businesses that visit the Salesagents.co.uk website looking for a way to generate sales leads in the UK to support their sales agents and employed sales teams.
We've had many enquiries from businesses in the UK and overseas looking for sales lead generation services. To be able to offer a reliable and efficient lead generation service we've now developed working relationship with some of the best and most experienced telephone lead generators in the UK.
To learn more about what a sales lead generation service can do for your business enter your details on the form below and we'll get back to you for an informal chat and give you all the information you need.
Consider the Benefits of Sales Lead Generation
We've spoken to sales managers and sales agents to see what sales lead generation has done for them and their business, and below are just some of the ways your business could benefit from a similar service:
Sales agents acquire more high quality business
By using telesales lead generation, to qualify leads and gather information about buyer's needs, sales agents and employed sales teams are better prepared. This can often mean a sale can be made in a shorter timescale as the first information-gathering meeting may not be needed so sales revenue comes in faster.
Lead generation keeps sales people selling
Providing qualified leads to sales agents and employed teams means they see more buyers and close more sales, and bring more revenue into the business. This is because they are spending less time making cold calls and prospecting and more time selling.
A lead generation service should pay for itself
A sales lead generation service for any size of business should not cost money, it should make money.
There will be additional outlay for sales lead services, but when you use an efficient and experienced service provider the return on investment should show a worthwhile profit. The increase in revenue from the additional sales should be well in excess of the cost of the service. If it wasn't why would so many businesses being doing it?
When discussing your requirements for qualified lead generation it will help if you have information to hand such as: the value of an average sale, type of sales – one off or repeat business, services or products sold, number of sales made by an average sales person per sales period.
This will help to find the best and most cost effective service that will give you give you the best return on lead generation for your sales agents or employed sales teams. To find out more just complete the form below.