Ikibox is the perfect solution for Air Purification in closed environments and spaces, and where smells, chemicals, manufacturing or other processes cause air quality or odour problems. This unique product has the advantage over its competitors because it doesn't require any filters or other consumables.
Potential customers:
Domestic use.
Public buildings.
Education premises.
Medical facilities.
Waiting areas.
All business and employment locations.
And anywhere that people gather for pleasure, services, or work. Your customers can make visitors, staff, pupils, and patients comfortable and improve the air quality they breath, which reflects well on the organisation's level of care.
Website
The Ikibox Air Purification Technology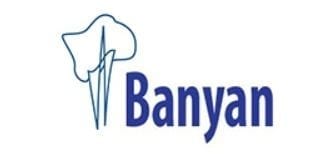 Azimuth Capital represents Banyan Health, the manufacturer of Ikibox, a totally unique Air Purification Technology without any filters.
This device has been approved for medical and common use, obtaining its CE and CE Medical certification. IkiBox has demonstrated a complete eradication of any pollutant, bacteria, virus, and allergens, and is also very effective at removing odours.
The key benefits are not just the quality of performance, but also there are no consumables requiring expensive, time consuming regular replacement.
This unique product has no competitors that can match its benefits for your customers. Ikibox brings a simple solution, with very limited maintenance, low costs, and incomparable results.
Safe for both people and animals.
No residues or secondary pollutants.
No recurrent consumables.
Very low maintenance.
No harmful bacteria.
Autonomous device.
Economical to use.
For in depth information about Ikibox air purification open this presentation (pdf).
The Sales Agent Role
We are now looking for sales agents across the UK with customers and contacts in the wide range of sectors that will benefit from Ikibox Air Purification Technology.
Reward is by commission on completed sales. For more information on prices and the commission scheme please feel free to contact us.
We are happy to discuss this opportunity with agents working in all sales channels, field sales, telesales, online marketing, and distribution and reselling. There is a huge market across many sectors, which offers great opportunity for lucrative sales of Ikibox.
To discuss this opportunity further please contact Florian Rais at Azimuth Capital.