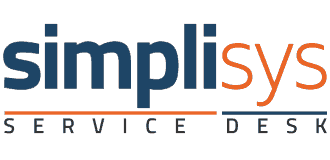 Excellent opportunity for tech savvy sales agents with contacts and customers in IT depts to sell service desk solutions.
A UK Company specialising in service management and helpdesk solutions. We offer the best value in the market, all solutions are easily configured to meet the client's exact needs, and there is no need to go on extensive training courses.
Phone

Website
The Services
The services you will be selling are:
Simplisys Service Desk Foundation edition
Simplisys Service Desk Professional edition
Simplisys Service Desk Enterprise edition
The Simplysis service desk solutions offer your customers the following benefits:
Simplisys Service Desk is an intelligent client engagement solution that Improves customer satisfaction and retention rates. It allows businesses to take all inquiries from multiple channels and manage them in one simple to use interface ensuring customers get concise, consistent and speedy resolutions regardless of who handles the call.
The intelligent design is built around a central incident/request management system that allows a single system to be used by multiple departments to ensure technical questions or straight forward health and safety or quality issues etc. are dealt with in a timely courteous manner.
Contact us to learn more about the Desk Top Solutions and the benefits they can offer your customers.
The Target Market
The target customers are IT Departments in SME's. Clients will probably have a minimum of two or three IT analysts working full time. Our largest customer has over 65 logins to the system.
The target market is not vertical specific although we have seen particular success in Housing Associations, Charities, Technology, Manufacturing, Colleges.
Ideal opportunities exist in companies that are in transition, companies where new IT management has been appointed, or smaller organisations that currently have no solution in place and are working off spreadsheets.
Please note our solutions are often used for other departments like HR and Facilities. Once you have the solution in one department there is an up-sell opportunity to extend the reach across multiple departments. The goal is to create one platform for all employees to log requests, which has been shown to significantly increase production. This approach is called Enterprise Service Management.
If you have a network of contacts and clients that fit the target market description, talk to us about becoming an agent.
The Business
We are a UK Company specialising in service management and service delivery solutions (Helpdesk solutions). Simplisys is ISO 9001, ISO 27001 and Cyber Essentials accredited company and offers secure, high availability solutions that are easy to configure and use.
All client data is held in our UK data centre in Manchester. Simplisys can guarantee that no client data ever leaves the UK and the service is GDPR compliant.
All solutions are Designed, Developed, Installed and Supported by our UK technical support agents based in Bristol. Simplisys have developed a range of products that are suitable for organisation just starting out on their service delivery journey through to companies that have a mature service delivery model in place.
Simplisys offers the best value in the market, all solutions are easily configured to meet our client's exact needs, and there is no need to go on extensive training courses.
The Sales Agents Role
Ideal candidates will be supplying IT solutions and have a network of IT contacts in multiple companies in each area. Agents will be tech savvy, but no specific technical qualifications are required as product training will be provided. More importantly candidates will have a proven track record in developing new clients, developing close working relations and closing business with a hunger for success.
Agents will be fully supported, commercially and technically, and be able to lock prospective deals in our CRM for up to 3 months once an opportunity has been identified. The reward is significant, 30% commission is paid on licenses and 10% on Services.
This is an excellent opportunity for sales agents that meet the criteria to earn substantial commission. To discuss the opportunity contact us using the Dialogue Box below and include your current sales activity and relevant experience.
Example screenshot from our dashboard