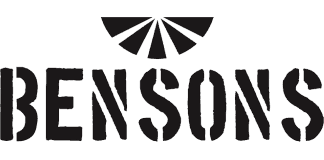 Sales agent opportunities across the UK and Ireland to work with Bensons, a trade only clothing manufacturer looking to expand an already successful business.
• Our textile factories have huge capacity for specialised products made to order.
• We offer Printing, embroidery and customised labelling and packaging.
• Fast lead times and very competitive pricing based on order volume.
• Serving customers from start-up businesses to large enterprises.
• An excellent opportunity for sales agents in the clothing sector.
If you have experience, contacts in the clothing sector, and want to work with a manufacturer that provides an outstanding range of services, this opportunity is for you.
Website
What the Bensons Manufacturing Service can offer your customers
As a sales agent for Bensons, you will have the benefits of full range of services to sell to your customers and the support of a large international manufacturer with years of experience in the trade.
Bensons owns its own textiles factory and has huge capacity on offer for clients who require specialised and specific products made to order.
As we have a strict privacy policy with our clients we can't name our prestigious customers, but we can say that our manufactured products end up in supermarkets, schools, corporate offices, fire brigades, hospitals, hotels, toy stores and security companies, across Ireland, the U.K. and France.
We offer a fully inclusive pricing package that sees client's items dropped directly to the door, with all customs duties and shipping costs included in the original quoted price.
Printing and embroidery is available, as is customised labelling and packaging. By utilising these services clients are able to effectively market this as their own service and often find this to be an excellent new source of revenue. Customers can also use the services to develop a brand for their own business in advance of launching their own stock line. Our design team is always ready to help with developing client's ideas if they are not fully prepared with specs and technical details.
We don't require clients to select from stock fabrics or dyes, we offer full customisation to meet the customer's exact requirements.
We cater for the needs of companies ranging from start-up businesses to large enterprises.
For our large clients, we offer keen attention to detail for all specs provided and dedication in sourcing the correct fabrics and dyes. We meet deadlines, and we provide regular updates on orders as well as detailed sampling and response to their feedback.
For our corporate-wear clients, we ship all suits in a fully presentable and wearable fashion on hangers and sealed in plastic.
As you would expect, higher quantity orders have a lower unit price. Sampling is provided on the basis of a deposit (€100) which is then discounted from the cost of the main order.
Bensons Products
As a factory we have 5 spinning yarn machines and 228 workers, so we can produce: polo shirts, t-shirts, shirts, soft-shell jackets, trousers, gilets, body warmers, hats, beanie hats and hi-visibility garments.
Our bespoke service covers all sectors including school wear, workwear, and promotional wear.
Our lead times are 8-12 weeks, which includes 5 weeks for sea freight, and minimum order quantities are 300 units per colour per style. Within a 500 unit order we can accommodate varying sizes, trim colours and printing/embroidery. For large items, such as jackets, we can go as low as 300 units and for small items like t-shirts or hats, the minimum is often higher.
The Target Market for Sales Agents
We want sales agents to approach the following trade customers:
Embroiders
Printers
Distributors
Resellers
Marketing Agencies
Retailers
The Sales Agents
We are seeking enthusiastic and vibrant sales agents in the UK and Ireland to help us expand our business. The sales agent must be experienced in the textile industry, preferably with existing customers and contact at decision making level in the target market.
Product and service training can be provided in more detail over the telephone and you will have the full support of Bensons as we work together to expand the business for our mutual benefit.
To discuss this opportunity please contact Beni Moussa using the contact details or the Dialogue Button below.