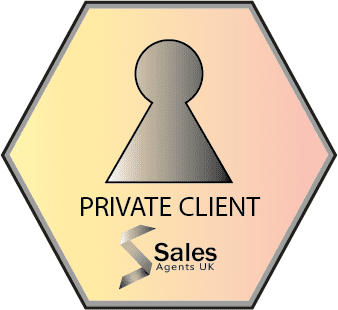 Company name: DIRECT WORLDWIDE LTD
Location: UK – Nationwide
Industry: Garden, DIY, Home supplies / Interior, Other, Retail & FMCG
Commission: Very generous package including a basic monthly retainer.
Sales agent opportunity selling to retailers in the Toy, Housewares, Garden, and DIY sectors.
Good commission and help with expenses for the right agent.
Work as a valued member of our management team.
Enjoy the rewards of our planed business growth.
Established sales to UK and Europe for over 9 years.
Proven products with unique sales points.
An excellent opportunity for agents with the right experience and skill sets.
Business and Products
Direct Worldwide Ltd is a UK company specialising in the distribution of Turkish manufactured Children's Toys, Kitchenware, Bathroom Products, Decorative Household Storage Solutions, Decorative Flower Pots, and DIY Storage Solutions.
We have successfully traded within the UK and Europe for over 9 years selling a variety of products to major UK and European accounts on an FOB basis.
TJ Morris, B and M Bargains, Matalan, Smyths Toys, and Homebase, are amongst our present customers, which gives an indication of our success to date and the future potential for a sales agent.
We offer our customers a very credible alternative to the all too often standard route of just looking to China for production.
The benefits our customers gain by trading with DWW Ltd include:
Value for money – Shorter lead times – Professional customer service – Turkish production.
We are a UK Ltd Company that currently enjoys an annual turnover of between £4m and £5m. Our aim is to grow the business to the next level by finding the right sales agent to work with us and enjoy the benefits of our mutual success.
Target market
Our target customers are: Retailers in the Toy, Housewares , DIY and Gardening sectors.
Our current trading base includes respected retailers such as TJ Morris, B and M Bargains, Matalan, Smyths Toys, Homebase and other well known outlets.
While the initial target market is the UK, we will also be looking to develop our current European markets and the knowledge and experience and scope to help us achieve this goal will be a real strength.
The Sales Agent Role
We are seeking an experienced Sales Professional with a first class work ethic, all round sales skills and the ability to communicate at all levels and form profitable relationships with new customers.
The ideal agent will be performance driven and motivated by reward to help us drive sales by opening new accounts in the UK and later growing our European sales.
We want to talk to sales agents with experience in selling to UK Retailers in the Toy, Housewares, DIY, Gardening, and related sectors. You must enjoy the challenges of selling value for money products in a very competitive market.
We offer full support, help and guidance and look forward to the input and feedback from the sales agent that joins our team.
Above all, we are close knit team and you will be a key team member that makes things happen!
This is a major opportunity and the right person will be compensated generously. For the right person who wants to help grow our company we offer a very generous package including:
A basic monthly retainer (£1k per month for the first 12 months)
3% sales commission on invoiced sales and where appropriate assistance with expenses (dependant upon the sales person's effort – enthusiasm – results)
If you are a sales agent who is able and willing to ethically and creatively sell our products to major accounts across the UK, and help to drive sales across various European Countries, we want to talk to you. Use the Contact Button below and tell us about your relative experience and current sales activity.