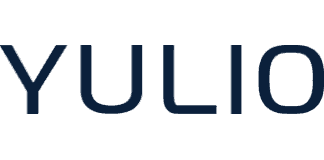 Virtual reality presentation tool for Architects and Designers
Yulio is the leading mobile virtual reality presentation tool for Architects, Interior Designers, and Office Furniture professionals.

Already proven in North America, you can be in at the start of the UK sales campaign.

Incredibly easy to use with frictionless integration for your clients.

A super-competitive price-point.

Plus, many more sales benefits that potential clients will want to see, full training and support, and an excellent commission scheme offering substantial rewards for experienced sales agents or agencies.


OPPORTUNITY OVERVIEW
Based in Toronto, Canada, we have an established presence in the North American market and our client base has grown to include many leading global organisations. With 4 years invested in development, and 1,000s of hours researching our target market, we fully understand our client's needs and have made Yulio compatible with the tools that architects and designers already use.

What we are offering our sales partners is a proven product that has already been readily accepted by the target market in North America. We now want to connect with potential sales partners that want to be part of the next step for the UK architecture and design sector.
TARGET CLIENTS AND REGIONS
Virtual Reality is poised to transform architecture, design, real estate, and furniture sales, and potential clients are eager to talk about Yulio as they don't want to get left behind. Virtual reality technology will transform all aspects of the client engagement experience in these disciplines and can offer a competitive advantage to companies that embrace this new 'story telling' medium.

Our web-based platform means clients can show off their work on any web-enabled device, including a laptop or tablet, a VR headset, and even a phone. They can present to clients in the same room, to colleagues down the street, or to prospects on the other side of the world.

Clients will welcome discussing Yulio with our trusted partners, as interest in Virtual Reality within the A&D community is currently at a very high level, with clients anxious to know more about what it can do for their business.

You can see more about Yulio on our Product Tour: www.yulio.com/product-tour