Location:Ireland / London / Midlands / North East / North West / Scotland / South East / South West / Wales / Work from home / Yorkshire
Business Model: Commission-based
Commission: Uncapped Passive Earnings. Av earnings £2700+ per Customer.
Sales Type: Field sales (physical meetings)
We are a one-stop-shop for all your business needs. Formed three years ago to aid SME Businesses across the UK to make the most of their potential; by increasing their income generation activities whilst significantly reducing their operating costs.
Our products and services are aimed at either cutting expenditure or increasing business revenue. The simple goal of any business.
Products
As a Partner, why limit your earning potential to one Product Sale. What if you can sell potentially 6 Products to every customer!
Sceptical? Well, do you know many businesses who don't need or use the following?
With the BT shutoff of 'traditional' PSTN service by 2025 and no more landlines, this is becoming more of a necessity than a nicety. Our product is cutting edge and delivers to your business fixed costs with free calls throughout the UK, Europe, USA and China. All at the cost of a basic phone line package!
A stable of all 21st Century business. Unlike other providers, we only believe in providing the best product at the best price, and, unlike our competitors,  we only offer Fibre connections to our clients.
'Chip and Pin' services. With COVID, more and more businesses are looking to take cashless payments, and with cash now accounting for less and fewer transactions, do not miss out. Our rates are market-leading, and the range of terminals offered is vast, depending on your need.
Partnering with an acquiring bank, we are not simply an agent. We can often offer rates much more preferential than other high street providers.
Public Wifi for Business helps your business gain an insight into your customers whilst providing them with a service they demand. Through push notifications, marketing offers direct to their connected device aids in popularising offers that may be of interest to your customers whilst also help to fill those quiet times in the business day.
Every business tends to use Gas (heating/water) and Electricity(Lights/electrics), and after Business, rates is one of the highest costs to any UK business. Our brokerage has over 20 years of experience in the energy market and deals with all the major UK players to guarantee the best rates available in the market.
Social Media Optimisation, Search Engine Optimisation.Everything to promote a Business in the Digital Online World.
Target market
Our Products have mass appeal. As a Salesperson, you need products people need, and our Products are in high demand.
Telephony – VOIP –
It is the future. From 2025 BT Landlines will be no more, and Businesses will need to migrate to VOIP.
Further, with more and more people working from home or out on the road, the need to be contactable whilst out of your place of work has never been greater.
Merchant Services –
More and more people moving away from Cash and towards using credit/debit card transactions.
Cash is here to stay as many are so reliant on it, but with more than half of all payments being made by card in the last year and 30 billion "spontaneous" purchases made in a year, can any business afford not to take electronic transactions?
Energy –
Everyone loves to save money. One of the main costs to any Business is Energy costs. With a dedicated In-house Energy Team, they go out to the Market to get the best pricing for our customers.
WIFI Loyalty –
As many as 62% of businesses pointed out; customers spend more time and money on their products/services if WiFi access is available. It is now demanded in cafe's, restaurants, Dental surgeries, Car Tyre centres, Sports clubs, social clubs etc.
Marketing –
Simply put, you can have the best products in the World, the most colourful and amazingly designed website in the UK, but if no one knows about it, no one will visit it, and sales will not be forthcoming. Is there an easier case for a Sale?
Given the vast range of our Product line, simply every Business in the UK could make use of at least one of our services!
This is a real opportunity.
Premium opportunities
We recommend that you also check our premium opportunities within Business Services.

Alphaletz
Finally, a modern and powerful property management solution for portfolio landlords, property managers and smaller letting agents. Throw away the…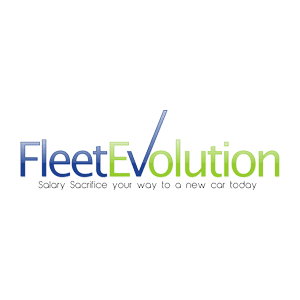 Fleet Evolution Ltd
Fleet Evolution are an employee benefits company, offering electric cars via an arrangement called 'salary sacrifice' to employers. This arrangement…
TPI Claims Company Ltd
TPI Claims Company Ltd is a new type of claims company operating in the commercial energy claims market. Our clients…