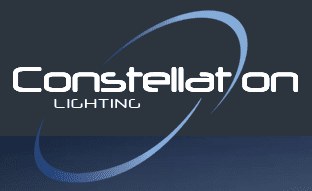 Refer B2B leads LED-Lighting
Constellation Lighting Ltd has been in the LED lighting business for over 18 years. We are specialist in designing and supplying cost-effective, quality LED lighting solutions for B2B customers in the industrial, commercial, private and military sectors.

All of our lights are approved by Carbon Trust which allows customers to take advantage of government tax breaks and apply to the Green Business Fund.

As a sales agent you will be partnering a business that offers customers the benefits of:

Being an Authorised Cree distributor.
Bespoke solutions to meet customer's specific needs.
An experienced designer and manufacturer of LED lighting.
Established since 2004 with an expertise built on practical experience.
Having worked with companies around the world to provide cost-effective solutions.
OPPORTUNITY OVERVIEW
We are one of the UK's longest established designers and manufacturer of LED lighting and can offer bespoke lighting solutions for customers.

The key benefits for customers are:

- Saving up to 75% on energy used for lighting.
- Low maintenance costs with lights that have an 80,000 hour life expectancy.
Your customers will want to know more about our LED lighting because our LED products are energy-efficient, high quality, long-lasting, and also offer better lighting than other products on the market.

Our LED lighting offers customers :

- Colour temperature close to the daylight spectrum
- Green building certification compliance.
- Mercury content free lighting.
- Up to 75% energy savings.
- Low heat generation.
- Flicker free lighting.
A huge range of benefits for customers to gain and a service from us that will enhance your reputation with your contacts. See more about our products on our website at: http://www.constellationlighting.com/
TARGET CLIENTS AND REGIONS
Our satisfied customers have included: warehouses, factory units, engineering shops, cold stores and food manufacturers, sports venues, and ports and other outdoor areas. We can provide LED lighting for both interior and exterior locations and environmental situations such as cold rooms.

Whatever sector your customers work in, whether their premises have internal or external lighting requirements, we can provide the perfect, cost-effective solution for all their lighting situations.