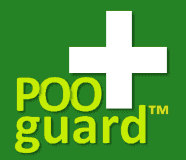 Excellent UK National Account Manager opportunity for a self employed sales agent with the right experience, good contacts, and the ability to manage and organise their time and actions.
Working on a commission only basis, you will be selling an award winning product, with great selling points, into a range of customer across the UK by telephone and face to face meetings.
There is also an opportunity for a European Sales Manager.
We're looking for a National Account Manager to sell into large and significant grocery retailers, healthcare, and many other sectors where the product is a natural fit.
There is an existing sales professional in place who is focussing on the distributors, vets, major pet retailers and the pet Independents. There is so much scope for this product that a second agent is required to sell to other market sectors.
A high level of experience of the target channels, plus the ability to communicate with buyers at all levels in a professional manner, is essential.
You will be rewarded for your results, and the ongoing and repeat business that you acquire.


A New and Award Winning Product
PooGuard™ is a unique new development within the pet and healthcare market. We have just won the top gold award from PetQuip, and have formed a full working partnership with Keep Britain Tidy.
What PooGuard™ Will Do for The Customer
Dog owners have generally become reasonably good at picking up dog poo, especially in urban areas.
However, even the best dog poo 'pick up' can't remove everything and we are unavoidably leaving millions of harmful bacteria and viruses on the ground, even when though we can't see them.
PooGuard™ kills these bacteria with a single spray.
Dog poo 'leftovers' are a major source of transfer of disease to humans, and a killer for hundreds of puppies each year:
Transfer to Humans
The principal target for PooGuard™ around the home will be where we share the same space with dogs. Such as in our gardens. What looks like a clean 'pick-up' could soon be crawled across by your toddler.
The same application applies to dog poo in thousands of locations such as pub gardens, campsites, parks and picnic spots as well as all the sporting facilities such as school playing fields, football grounds etc. PooGuard™ kills these bacteria and viruses before they can be transferred.
You can see the sales potential is enormous.
Transfer to Other Dogs
Dogs can't resist sniffing, licking and eating dog poo leftovers, and in doing so they expose themselves to dangerous bacteria and viruses. is one of these, principally contracted by ingesting dog poo leftovers, parvovirus is a killer for dogs. The PDSA alone treat 2,000 dogs each year, 500 of which die from Parvovirus.
PooGuard™ kills Parvovirus before it can be ingested.
PooGuard™ is Powered by Bioguard™
Bioguard is already used in thousands of organisations across the UK, including the NHS, Dental Surgeries, and Ambulance Services.
The Sales Opportunity
If you can see the potential sales opportunity for the product, and you have the necessary experience and ability to sell professionally on a large scale, contact us now for an informal discussion.