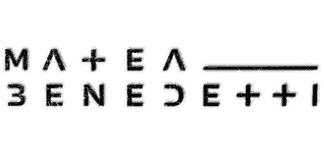 Matea Benedetti believes in a healthier, more socially responsible and environment-friendly world with respect to nature and all forms of creation. We focus on devising natural, high-quality fashion designs, respecting the concept of sustainability throughout the creative process, using only organic materials that do not contain any residues from artificial fertilizers, pesticides, or growth-enhancing substances and harmful chemicals. The beauty and quality of our garments is not just about "style," but is something that goes beyond what the eye can see.
Website
Agency in UK Wanted
We currently have showrooms in Milan and Paris during fashion weeks and a studio-showroom based in Ljubljana (Slovenia).
We already work with agents in continental Europe and now we're looking to expend to the United Kingdom.
Our brand is for women of all ages. There are no age limitations (from 17 -70), can be for women with skin problems, for those who want to feel comfortable, for those who love natural materials. And aware women in general.
If you can representant us in the United Kingdom we would like to open a dialogue with you on terms and conditions. We are looking forward to hearing from you.