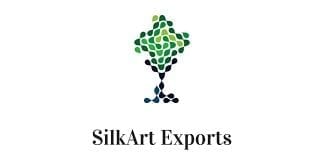 A leading manufacturer of fashion accessories with a focus on prints, colour, and design, is now looking for sales agents in the UK to connect them with major players in the UK fashion industry.
Silk Art Export is a successful fashion accessory manufacturer based in Mumbai and established for over 20 years. Renowned as the number one source for shawls, scarfs, pareos, and stoles, our speciality is in the design, colour, and aesthetics of accessories customised to meet our client's requirements. We can supply accessories in a range of materials including silk, wool, and cotton.
See our website for examples of the current range of fashion accessories: http://www.silkartsilkart.linker.store/
Website
The Sales Agent Role
Silk Art Export are now expanding into international markets and are looking for agents with experience and a working knowledge of the UK fashion accessory market.
The ideal agents will have established customers and contacts in the target market and be able to act as a connection with clients that can take bulk orders of design ranges. Applicants should also be able to feedback on upcoming trends and seasonal requirements of the UK markets.
Sales agents could already be importers or fashion wholesalers, or a national agent able to link Silk Art with major retailers. For the right agency we are willing to discuss exclusive rights and sales territories regionally or nationally.
If you meet the above criteria please contact Bhavya Rangwala to discuss how we can work together for our mutual benefit.