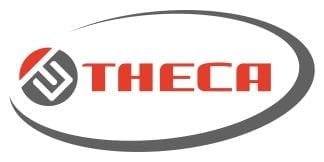 Successful in 19 countries, the Spanish manufacturer Theca are looking for sales agents in the UK to sell their ranges of construction tools and wood burning stoves.
Website
The Company
With headquarters in Spain, Theca is a truly international company that offers a wide range of products with a core theme of high quality manufacturing.
Established over 50 years, we combine design technology and tradition to produce reliable and durable product ranges at a competitive price. Our manufacturing facility uses cutting edge technology and computerised production lines to maximise efficiency and make our products desirable to end users.
The Products
Theca manufactures construction tools, wood burning stoves, and barbecue equipment. All these products benefit from our in-house production lines, which include: powder paint, vitrified powder, mechanical and hydraulic presses, and robotic welding cells.
For a full list of our products, and more information on the manufacturing processes, see our website: WWW.THECA.EU
The Sales Agent Role
Successful already in 19 countries, Theca are looking to target the UK market using sales benefits of price and quality. We are looking for sales agents with the right contacts and customers to quickly establish our products, and the Theca name, in the UK.
We offer a competitive sales commission scheme, full support and service, and quality products at competitive prices.
To learn more about this sales agent opportunity start a dialogue with Theca.