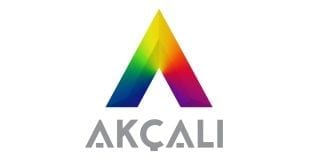 We are looking for self-employed sales agents with suitable experience to sell our range of spray and decorative paints in the London, Midlands, North East and North West regions.
An international company with 30 years of experience, a base in the UK, and high-quality products that meet quality standards.
This is an excellent long-term opportunity for sales agents with the relevant experience that can achieve results by building relationships with customers.
Website
The Products
Ranges of decorative and spray paint.
The WRX spray paint is a high quality, general purpose paint topcoat which dries fast and forms a protective film.
The WRX 300 multi-purpose spray paint can be applied onto all surfaces used indoor and outdoor, such as wood, metal, concrete plaster. Used in a wide range of applications, such as furniture and household goods rejuvenation, white goods, general repair, imitations, hobby, decoration, bicycles, motorbikes, automotive and machinery parts.
As a major player in the paint industry, Akcali Inc. renews and improves its product range continually and delivers worldwide at affordable prices. We continue to put top quality into the marketplace, our products were rewarded in 2004 with German TUV Thuringen E.V. and EN ISO 9001:2008 quality certificates.
A range of house paints will also be coming on to the market and will be available for sale by sales agents.
The Business
Akcali UK Ltd is a paint company in the UK with international ownership that has been in the sector for more than 30 years. Akcali Inc. is Turkish owned and is a market leader in spray paints in Turkey. Our aim now is to extend our presence in the UK through working with sales agents.
The Turkish paint industry is the 5th largest in Europe and the objective of Akcali Inc. is to position the company as the 3rd largest manufacturer in the European marketplace.
Our experience of nearly half a century has enabled the company to become a reliable brand and ranked among the top 5 brands in Europe. Our leading brands Permolit and Carat are manufactured in our 10.000-m2 production plants and are at the forefront of our success.
Sales Agent Role
We are looking for experienced professional sales agents to sell to large retailers and wholesaler and small independent outlets.
The ideal sales agents will have:
Existing customers and contacts in retail and wholesale decision making positions.
Prior experience in a sales role with demonstrated success in customer retention.
Proven history of exceptional follow up skills and working with a diverse customer base.
The ability to work independently and produce results.
Although this is a self-employed sales agent role, customer service, rapport, and relationship building are the basis on which the company builds its customer base. We are looking for agents with high energy levels, patience and the ability to adapt to changing circumstances and personalities.
A business ability to analyse territory performance reports and develop a sales territory business strategy will be a big advantage.
If you have the necessary skills and experience for this role, please click the button below and send information on your experience and suitability.