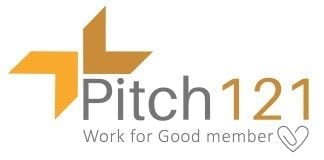 With over 400% expansion this year Pitch121 is expanding its sales team in London and the South East to help accelerate our growth even further.
Want to work remotely, for a great team with an amazing uncapped earning potential?
Want to earn extraordinarily well, while also being able to travel and determine your own hours?
Want a high earning commission only sales agent role or an employed sales position?
Take the next step in your sales career – take control of your destiny and prove that you can smash targets not for someone else but for yourself.
Website
THE PITCH 121 SERVICE
At Pitch 121 we have developed a world class social selling service that reliably gets our clients meetings with their ideal clients month in month out. The service is so good we use it for our own sales people. For the successful new sales partner we will be deploying the full resources of our own prospecting service for you to generate a constant flow of warm leads.
We provide the training, coaching and sales material needed, all you need to do is close. This means you're able to focus on what you enjoy, talking and closing qualified people who WANT to talk to you. No more cold-calling.
We have satisfied clients all over the world, and will provide video case-studies, testimonials and references, together with a well structured and simple sales process to help you get up and running quickly.
WHAT YOU'LL DO
Receive a steady flow of qualified prospect leads, delivered in a call-ready state for closing.
Pitch the Pitch121 service in a manner consistent with our methodical, highly effective and well supported sales process.
Support the post pitch with further collateral, negotiations and e-contract issuance.
You'll handle around 1-2 pitch calls per day (lasting around 30-40 minutes each) to begin with, alongside a weekly de-brief and training session with your trainer.
At the start you will be given extensive training to get you up to speed, and we waste no time switching on your prospecting campaign.
THE IDEAL CANDIDATE MUST…
Be METHODICAL – if you don't like routine, and you don't like details, this is NOT the position for you.
Be COACHABLE. We work in the online marketing space and the stuff you are about to get exposed to is leading edge! You'll need to be willing to spend however long it takes until you get it.
You must have sky-high INTEGRITY. That means being able to say NO when someone is not a good fit. Doing the right thing has to be more important to you than making a sale.
NECESSARY REQUIREMENTS
To speak English at a native level. Both excellent written, and oral skills.
Previous sales experience is required, no beginners. We are looking for heavy hitting sales pros able to hit the floor running.
A history of closing consistent sales for yourself/another company.
Have a track record in selling DIGITAL SERVICES.
You have to be able to make the calls during UK working hours
You have to be located in London or the South East
BENEFITS
Work from home (or our office in Brighton).
High uncapped commissions due to our high-ticket service.
Qualified prospects already filtered, engaged and delivered to you.
Work with a marketing brand that genuinely rocks worlds.
High quality training.
Long-term position for the right candidate.
Please send your updated CV and covering letter to [email protected] or via the Start Dialogue button below.