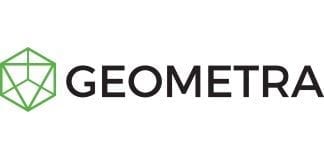 Geometra software provides builders and allied trades with a modern tool to quickly price jobs and create professional documentation to present to potential customers when quoting for work.
Users can easily measure all volumes, lengths, areas etc and calculate materials, labour time, and all costs.
The primary sales target market is medium to large companies working with surfaces i.e. cladding, roofing, ceiling, painting and flooring, plus all building and construction companies.
Website
Businesses can move away from working with paper and pen to a digital a modern technology solution using Geometra.
The key selling points are:
Quickly calculate costs for any job.
Easily prepare a professional quote.
Present professional looking information.
Accurate pricing and job details with no errors.
Share documents with customers, sub-contractors, and colleagues.
A superb product with a large target market and many unique selling points.
Earnings Potential
An excellent commission scheme gives sales agents ongoing commission based on a percentage of the license fee paid each year by the customer. A real opportunity to build up a substantial income stream.
The Company
Geometra is well established in Sweden and Norway and is currently expanding its business in Europe. The Software uses pdf drawings to provide a cost-effective tool for the user to have a quick and easy way to calculate and present their projects and create a bid. The software is cloud based so no download for the client is necessary and Geometra is sold as a subscription. The company is now looking for sales agents to expand their market share in the UK.
Opportunity for Sales Agents
We are looking for agents that meet the following criteria:
Well-established customer relations within the construction area and want to expand their business opportunities to a new segment. It is preferable that the agent has existing customers in construction and related areas, e.g. painting, ceiling, floor, roof, and cladding.
Already selling software to these areas would be a big advantage.
Geometra Software are now looking to connect with UK sales agents to build a long-term relationship with the agent and help and guide the agent to succeed in their business and grow together. There is an excellent commission scheme available.
If you have experience in software sales to the constructions industry, and would like to know more about this opportunity, contact us for an initial conversation on how we can move forward.