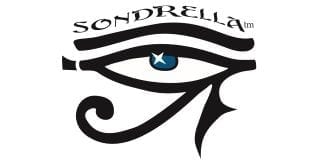 SONDRELLA is a San Francisco, California based company that was dreamt up in 2006. SONDRELLA prides itself on focusing in on the woman who craves unique style and versatility in her wardrobe. The woman that desires quality rather then quantity, and is always looking for those wardrobe pieces which not everyone is wearing around town, but rather something that one might find while walking a side street in Barcelona, Istanbul or New York…peeping their head in a little tiny corner shop, and feeling as though they found a fashion treasure chest!
Website
Distinct Clothing For Distinct Women
SONDRELLA creates the fashion that takes women through their day with style, ease and a sense of cool confidence. Fashion that keeps up with women's lives, and empowers them in their unique and personal life journey, is the SONDRELLA devotion.
Sales Agent wanted
We're looking for a sales agent to represent us in the Norwegian market. We are looking to create a genuine win/win relationship with our agent and we'll be willing to discuss exclusivity for your country / area.
Our targt market is fashion forward, and style conscious working women. Women who shop affordable luxury.
If you believe you can do a good job for Sondrella in the UK we're looking forward to hearing from you.