Give your customers and contacts the opportunity to use the title, 'The Intelligent Company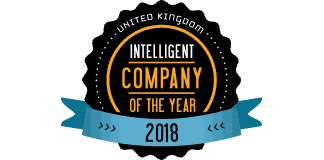 of the Year,' in their branding, advertising, and marketing.
Earn commission by presenting the benefits businesses can gain when entering The Intelligent Business Award Competition:
A fun and engaging team, department, and organisation bonding activity.
The winning organisations can display their, 'Intelligent Company of the Year' title.
Employees who perform in the top 2% globally will be invited to join British Mensa.
Start a company tradition by entering the competition annually.
The chance for teams and individuals to take an official IQ test.
Businesses are looking for goals that the whole company can get behind and achievements that makes their organisation stand out. You can now provide the perfect solution.
The aim of the competition is to promote the role of intelligence and a stimulating intellectual environment in business. It's also a fun proposition to sell.
Learn more about the competition in this pdf: The intelligent_company_introduction
Company name

Intelligent Company Award Ltd.
Sales agent role
You can earn lucrative commission by persuading your customers and contacts to enter the Intelligent Company Competition. It's a unique proposition, fun to do, a great team working activity, and can have excellent marketing and benefits for businesses.
The proposition can be presented in face to face meetings with buyers, by telephone, and online sales and marketing channels. You can successfully sell this concept using the sales channels you use now to connect and interact with our clients and prospects.
As sales agent working with the Intelligent Company you can also earn additional commission for sponsorship options.
To learn more about this opportunity contact Gabor Rutai on +44 7835 334243, by e-mail to gabor.rutai@intelligentcompany.org or by using the contact button below.