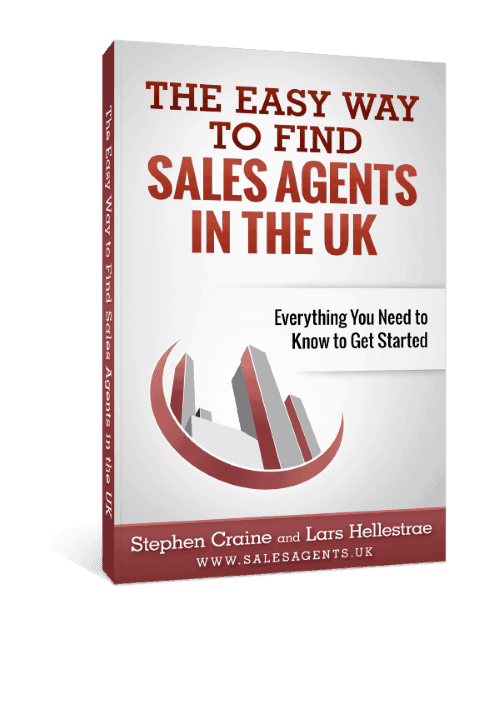 The Easy Way to Find Sales Agents
In this brief eBook we use our experience to tell you everything you need to know about finding and working successfully with sales agents.
How to find the best sales agents for your business.
Advertising your sales opportunity to get maximum responses.
Setting up a successful working relationship with agents.
How to prevents problems with a good sales agent contract.
Ongoing tips for success and how to avoid pitfalls and scams.
We get straight to the main points that we have found to be beneficial to businesses searching for and working with sales agents.
Enter your email below so we know where to send your free copy, and we'll also send you valuable information to help you to get the best return from working with sales agents.