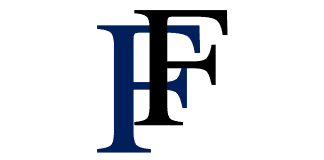 Earn long term repeat commission by referring qualified business leads that convert into sales for this Payroll Outsourcing Provider.
When one of your customers becomes a client for Fura HR Team you will receive a commission based on the Gross Salary Amount of outsourced services each month for as long as your referral remains a customer.
Website
Payroll Services
This is a new approach to employing! Clients can now outsource their payroll to FURA to avoid the administrative burden, with no employer responsibility, and to outsource financial risks. Instead of paying salaries & NI the client can let FURA take care of it and just pay an invoice each month with a very low fee of between 0.5% – 2% of the invoice amount.
Included in the fee, clients get 3 hours of free consultancy, each and every month, in any matters covered by FURA's extensive network of experts, lawyers and recruiters.
The FURA Payroll service leaves clients free to get on with running their business.
When clients outsource their payroll to FURA HR Team they are assured of having up to date information and guidance based on the very latest legislation. This saves on training costs for employed staff and time away from their HR desk. It can also avoid expensive mistakes that lead to claims and compensation.
Target business customers
The main industries that FURA offers its services to are:
Hotels
Restaurant
Hairdressers
Retailers
Hauliers
Construction
IT companies
Any small to medium business is a potential target. A lucrative commission is available to sales agents that refer qualified leads that convert to customers for these services.
A rewarding opportunity for Sales Agents, Agencies, and Telesales operations.
We are looking to work with sales agents and agencies who contact businesses via face to face meetings or telesales and telemarketing. Agencies looking for exclusivity in geographical areas will also be welcomed.
Ideal candidates will have contact networks that include decision makers in businesses in the target industries or business principals in small to medium organisation.
If you have the right contacts or customers talk to us about this opportunity and the potential rewards for referring qualified leads that convert to clients.