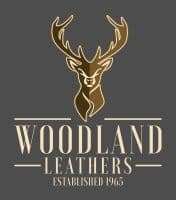 A UK leather accessories supplier is looking for sales agents nationwide to sell its high quality range of accessories to retail and online sales channels.
Excellent commission on new and repeat sales and numerous opportunities to approach new markets with accessories that retailers will want.
Website
The Company
Woodland Leathers is a family run business based in London and now managed by the 3rd generation of the founding family. We have a thorough knowledge of leather accessories and the marketplace and are now looking to grow the business to the next stage by working with experienced sales agents.
The Woodland Leathers Product Range
The Woodland Leathers accessories range is all about quality. Our expanding range includes: wallets, wash bags, messenger bags, travel holdalls, shaving related products, and gift sets. We also supply a range of men's leather shoes and lady's gloves.
The Sales Agent Opportunity
Sales agents can benefit from our established brand and renowned quality. Our target market is: all types of retailers, distributors, wholesalers, and reseller channels, both on and off line.
Full support will be given to the successful Sales Agents.
Excellent customer service that agents and customers can rely on.
We offer a generous commission rate of 15% on new and repeat business.
The woodland brand has been popular with all types of retailers and this is an excellent proposition for the right sales agent to work with us to find new sales opportunities for our accessories range.
If you have contacts and customers in decision making positions, contact Param Doal at Woodland Leathers to discuss this opportunity.