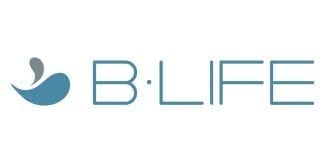 Water ionisers with unique beneficial features for the domestic market aimed at health and well-being and related retailers.
An international business principal that's well-established, and a product that gives sales agents great benefits to present to customers.
Plus, a rewarding commission scheme offering excellent earning potential.
Website
A well-established successful international company
B-Life Ltd specialise in the production of water ionisers for domestic use. Pioneers in the field of electrochemical activation (ECA), our headquarters are in Lithuania with UK sales managed in London through our subsidiary B-Life Ltd. This ensures quicker decision making, faster delivery, timely support, and reliable warranty service. Which all adds to the service we offer customers and the support we give to sales agents.
In 2015 the Company introduced a new generation ADROP Silver water ioniser, designed exclusively for the UK market. Made in accordance with UK technological standards, the device takes full advantage of our experience and technological know-how. The ADROP brand in the UK is represented by our subsidiary B-LIFE Limited.
Unique products for sales agents or resellers
We offer sales partners unique products that lead the domestic ioniser market.
We are the only producer in the EU to offer mobile domestic water ionisers with flat electrodes, featuring a unique water silvering function, and a patented and certified invention. We have researched, developed, and improved these exclusive features for 23 years and become the recognised experts in the field.
Our water ionisers are made exclusively of environmentally friendly materials, including BPA-free plastic, another plus for agents selling our products.
We are looking to sell water ionisers ADROP Silver and ADROP mini Silver portable devices, which raise the pH of the drinking water by using electrolysis to separate the incoming water into acidic and alkaline. The unique function of the products is production of silvered water.
You can see the full range of health and well-being benefits offered by the products on our website at: www.a-drop.co.uk. You can also watch the videos below.
The Target Market
The end-users of our products are health conscious people, who are searching for great household appliances that appropriate to their lifestyle. The target sales markets are:
Health food shops.
All of the beauty sectors.
Sports clubs and retailers.
Wellness centres and spas.
Medical and chemist retailers.
The Sales Agent Role
We are looking for highly motivated sales agents or resellers who would like to work with high quality niche products with the unique silver water making feature.
We have a flexible approach to working with agents and are happy to discuss how we move forward in the UK.
You will receive full support including marketing material and comprehensive training.
We offer a rewarding commission scheme with excellent percentages of the product prices.
To discuss this opportunity start a dialogue with B-Life Ltd.