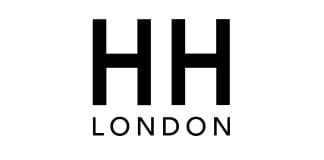 Sales agent opportunity to sell a beautiful range of unique, luxury weekend handbags and clutch bags.
We offer the finest quality leather and cowhide bags in unique styles and designs that will enhance and complement your existing range of products.
We are looking for highly motivated sales agents with existing customers and contacts at retailers, distributors, wholesalers, and other sales channels.
Phone

Website
The Products
Cowhide bags
Made from cowhide, the bags offer a unique one-off design to customers and are made from the highest quality hides.
Weekend bags
Overnight Weekend Cowhide Bags are perfect for overnight stays or short breaks. The discerning traveller's essential bag.  Each bag is individual and crafted from the finest grain leather and sustainable sourced cowhide.
Clutch bags
Timeless, elegant and classic. HH clutch bags are the perfect accessory. Classic colours in soft Italian leather.
See images of the ranges of bags at: https://hhlondon.store
The Target Markets
Retailers, distributors, and all sales channels are the target market, so whatever type of sales your customers and contacts are involved with, we can offer them excellent high-quality products at value for money prices.
The Sales Agents
We are looking for highly motivated sales people for our beautiful range of luxury weekend and handbags. Ideally agents will have an existing network of customers and contacts in decision making positions with retailers, distributors, and other sales channels.
Sales agents are required around the country and a good commission of 15% is offered on sales.
It is an exciting position for agents who already have ranges of products which our bags will complement and add to the revenue generated from customers.
To discuss this opportunity please message us using the Dialogue Button below.